Living fearlessly
The reopening of the civil rights era's cold cases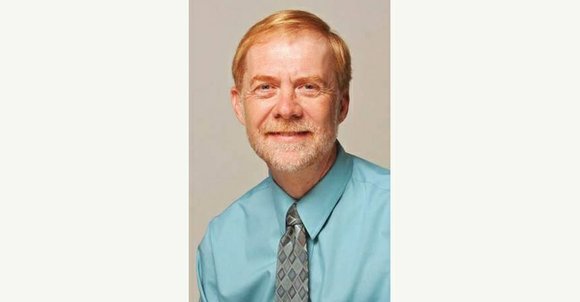 Examining people's motives to commit hate crimes, Mitchell described the process by which people develop hate.
"Before people hate, they fear, and before they fear, they dehumanize, giving themselves permission to destroy either figuratively – like we see in politics all the time – or literally," Mitchell said.
Nevertheless, he insisted that the community must forgive in order to cope with the negative effects of racial violence. He stated that following Bower's fifth trial, Dhamer's wife forgave Pitts for killing her husband after he apologized and asked for her forgiveness.
Continuing, Mitchell said that he had recently visited Cheney's burial site and was touched by the words engraved on Cheney's tombstone: "There are those who are alive, yet will never live; those who are dead, yet will live forever. Great deeds inspire and encourage the living." He told the audience that each day they are etching the words of their tombstones, and urged them to follow in the footsteps of former civil rights leaders.
Mitchell articulated that the purpose of his speech was to hopefully give people a better understanding of what happened during the Civil Rights Movement. He explained that schools mistakenly teach students that the movement primarily consisted of Martin Luther King Jr. delivering his I Have a Dream speech and Rosa Parks refusing to give up her seat. Additionally, he stated that he thinks there should be a monument in Washington, D.C., that lists the names of everyone who participated in the movement.
Mitchell has received more than 30 national awards for his work. He is currently writing a book detailing his experiences. As of now, he is investigating a case involving Mississippi serial killer suspect, Felix Vail, who was seen with three women just before they died.
U.S. Congresswoman Eddie Bernice Johnson was also present at the banquet. She offered a few remarks concerning the government's recent shutdown, and elucidated that the Black Caucus convinced President Obama to stand firm against the Republican's opposition to the Affordable Care Act.
Furthermore, she indicated that the government has to do a better job in providing students with access to a quality education. She complained that there are now fewer educational opportunities, and that more universities are on the verge of going bankrupt. She also pointed out that more students are graduating from college with huge debt.
But she assured the audience that the caucus and other congressional Democrats are working together on their behalf.
"We are in the battle together. You will see that we will stand strong to make sure that when the last line is drawn, it ought to be fair. It should not have anything to do with the color of one's skin. America has a responsibility to Americans, and we stand to see that come into being," Johnson said.
Attorneys working for the Texas State NAACP gave an update on the organization's current legal case to abolish Texas' new voter ID law. Gary Bledsoe, NAACP president, encouraged young people in the audience to get involved with the case.
Awards were given to individuals who have demonstrated a commitment to the advancement of civil rights in Texas and the nation. Mollie Finch Belt, publisher of The Dallas Examiner, and Wallace Jefferson, former chief justice of the Texas Supreme Court, received the Texas Hero Award. Bob Lydia, a NAACP national board member, obtained the NAACP Hero Award.
The theme for the convention was "We Shall Not Be Moved," and functioned as a response to the nation's current political climate.