Unemployment for Black women at 4-year low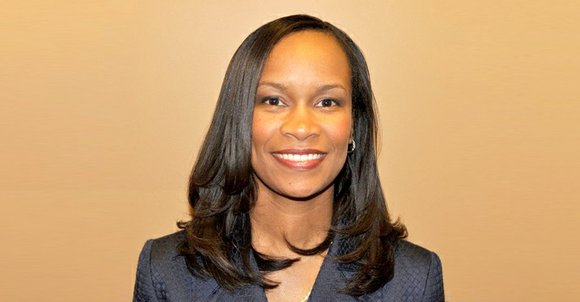 WASHINGTON (NNPA) – As job prospects for Whites and Black men have slowed or stalled completely, Black women continue to gain ground in a weak labor market, according to the latest jobs report.
"Over the last few months, Black women have seen the greatest decline in their unemployment rate, so there is a continual improvement taking place," said Valerie R. Wilson, chief economist for the National Urban League. That improvement doesn't seem to be the result of people dropping out of the labor force.
"It looks like there were actual gains in employment for Black women," she continued.
In fact, compared to the other adult groups over 20 years old, Black women have experienced the greatest decline in their unemployment rate since September 2012.
The unemployment rate for Black women over 20 years old was 10 percent in September 2013, a 1.2 percent decrease since September 2012 and the lowest mark for Black women since March 2009.
The unemployment rate for White women was 5.5 percent in September 2013, a 0.8 percent improvement over the 6.3 percent rate recorded in September 2012. The jobless rate for White men was 6.1 percent in September 2013, down slightly from 6.6 percent in September 2012. The unemployment rate for Black men over 20 years old has barely changed since last year when it was 14.1 percent. A year later the unemployment rate for Black men is 14 percent.
Even as some economists such as Wilson recognize the September unemployment rate for Black women was the lowest mark in more than four years, they acknowledged that those gains came at a price; many of the jobs available to Black women were in industries that traditionally pay low wages.
Wilson said that a lot of the job growth has been in the leisure and hospitality sector and professional and business services.
According to the Labor Department, leisure and hospitality services added an average of 28,000 jobs per month over the previous 12 months, but the sector was relatively flat in September. The professional and business services sector added 52,000 jobs in the past 12 months and 32,000 jobs in September. Twenty thousand workers found jobs in temporary help services in September.
"When you look at the kinds of jobs that are being created, those gains are not necessarily in high-paying jobs," Wilson said. "Uncertainty in the housing market has made it harder for Black men to find work, because the manufacturing and construction industries haven't rebounded in the same ways that retail or hospitality have. That's one of the reasons why the African American male unemployment rate is so high."
The economy added 148,000 jobs total in September and the national unemployment rate edged down to 7.2 percent in September.
Wilson said that as the unemployment rate ticks down, it masks some of the other weaknesses that exist in the labor force, including the "missing worker" phenomenon and those workers wading through long-term unemployment.
According to the Economic Policy Institute, a non-partisan think tank focused on the needs of low- and middle-income workers, the unemployment rate "continues to drastically understate the weakness of job opportunities" because people who were turned off by an anemic job market and stopped looking for work entirely are not being counted.