Dumping 'at risk' and other negative labels
JAZELLE HUNT | 11/18/2013, 11:03 a.m.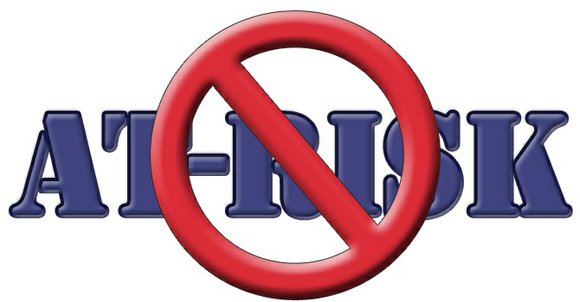 WASHINGTON – Although most of today's headlines focus on Black educational failures, there are many positive achievements by Black students that often go overlooked, according to a new study.
A recently released report from the National Black Child Development Institute takes a confident and constructive look at our children. Being Black Is Not a Risk Factor: A Strengths-Based Look at the State of the Black Child presents a collection of expert essays, national data and spotlights effective community organizations in an effort to highlight African American children's assets. The report challenges the tone in which our children, families and academic outcomes are discussed.
In the first expert essay, Natasha Cabrera, associate editor of Child Development and Early Childhood Research Quarterly and professor of human development explains: "… We know more about maladaptation than adaptation among minority children. We know more about why minority children fail than we know about why they succeed. The result is an unbalanced picture that overemphasizes the deficits and pays little attention to the assets or strengths that minority parents and children bring to the table."
And those assets are plentiful. For example, the report points to numerous recent studies that have noted African American preschoolers' unique aptitude for oral-narrative skills, which can be used to promote literacy gains.
African American preschoolers and kindergarteners also exhibit strong self-regulation and social-cognitive skills, the kind that allow kids to play well with others and understand proper classroom behavior. In older studies, some dating as far back as the 1930s, Black infants master motor skills (such as head posture and crawling) faster and better than their non-Black peers.
Cabrera points out that, not surprisingly, children with strong family orientation and cultural pride tend to do well in school. Another essayist, Carol Brunson Day, asserts that, "Being labeled 'at risk' is like being voted least likely to succeed. For where there is no faith in your future success, there is no real effort to prepare you for it."
Black student success is often hampered by unreasonable disciplinary actions.
The Department of Education's Office of Civil Rights reports that African American students are three-and-a-half times more likely to be suspended or expelled than their White peers.
Obviously, they would gain more from being inside the classroom rather than being expelled.
According to the 2011 National Assessment of Educational Progress, the standardized test by which children are nationally measured, the average reading score for Black fourth graders is 205. A score of 208 is the basic level (238 is proficient and 268 is advanced). Math was not much better – the national average is 225 – above basic (which, for math, is a score of 214), but well-below proficient (a score of at least 249).
Efforts by educational reformers often fall short.
According to A. Wade Boykin, one of the study's expert essayists, many reforms are based on "benevolent pathology" – in which Black students' "disadvantaged" life experiences weaken the possibility that they can succeed academically, or learn at all.
Consequently, these students are labeled and relegated to intervention programs; from there, they are expected to learn to approximate their mainstream-schooled peers. As this approach demoralizes and further hinders "disadvantaged" children, their failure (and that of future children who share their life experience) becomes normalized.