Dumping 'at risk' and other negative labels
JAZELLE HUNT | 11/18/2013, 11:03 a.m.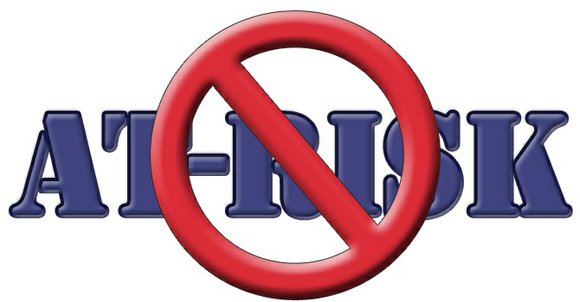 Boykin writes, "When children fail in school, so often there are no raised eyebrows, there is little outrage and there is no handwringing. It is expected and it is normal. Yet when especially poor Black children do well in school, it is met with surprise."
So what should be done?
Carol Brunson Day calls for an emphasis on cultural knowledge and pride, one that begins with and is led by members of the culture. Another contributor, Iheoma U. Iruka, believes that supporting and embracing parents as partners will go a long way toward closing academic achievement gaps.
Others advocate teacher training and professional development programs that embed skills and strategies for embracing and teaching Black children, especially boys. Still, other contributors champion concerted refinements to programs for expecting mothers, early education programs, and pre-K through third grade curricula.
As one essayist concedes, some of these recommendations will require generous funding and/or complete revolution of the public education paradigm. But other suggestions will only require and change in attitudes and a willingness to be consistent.
There are also some positive developments in education.
The Flamboyan Foundation Family Engagement Project, based in Washington, D.C., partners with schools to foster collaboration between school administrators and families on behalf of students. Over the 2010 and 2011 school years, their partner schools saw an 80 percent decrease in short-term suspensions.
Boston's Smart Start Inc. seeks to narrow the achievement gap by supporting families raising infants to 5-year-olds. On the Ages and Stages Questionnaire for school readiness (an assessment tool designed for parents' private use), their 5-year-olds earned perfect scores in communication, problem-solving, and personal and social skills – despite living in impoverished conditions.
The authors of Being Black Is Not a Risk Factor note that while African American children living in poverty are affected by their life experiences, their aptitudes and strengths can still be capitalized upon for academic gain.
Furthermore, teaching styles that include a warm personal relationship, culturally significant lessons, and engaging learning methods have a measurable, positive impact on Black students' outcomes, especially for boys.
And, most importantly, according to the report, parents and teachers have the power to shape Black children's long-term educational success at any time, even before birth and the preschool years, all the way through grade 12.
Ivory A. Toldson said, "It is, as always, about relationships – the difference-makers who can raise our children up, and the standardized tests that can bring them down."