Placement of Dallas Can Academy ignites heated discussion
Diane Xavier | 11/18/2013, 11:51 a.m.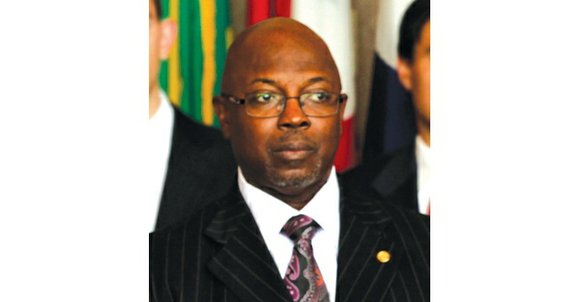 The Dallas Examiner
It was a heated meeting between residents of South Dallas and community leaders on Oct. 21 at the South Central Dallas Police Department patrol substation on Camp Wisdom Road. Several citizens voiced their concerns about having a Dallas Can Academy come to their neighborhood.
Mayor Pro Tem Tennell Atkins hosted the town hall for District 8 and its residents in order to address crime in the South Central area and get feedback about having the Texas Can Academy in the neighborhood.
Texas Can Academy is a charter school that works with at-risk youth to help them graduate high school.
The meeting included talks with Atkins, Dallas Police Chief David Brown and Dallas ISD school board member Dr. Lew Blackburn, who is the chief business officer for Dallas Can Academy.
"We want to put a charter school in our neighborhood," Atkins said. "The problem that I see with our neighborhoods is that it is hard for growth when it is not a safe neighborhood. It takes a community to make sure the neighborhood is safe. We are here to come up with a solution tonight to make our community safer."
Many residents felt that having Dallas Can Academy come to the area would increase crime.
"They have four-hour classes in the morning and four-hour classes in the evening with students, and once these students are out of school they have free time, and we know that is a recipe for disaster," one resident said. "We already have social problems in the community to begin with and that is going to add to the problem. There is nothing in that area that would be conducive to having a high school. We don't want it there because it does nothing for the community. Zero. Zilch. There is no redeeming quality at all."
Residents noted that locations of other Dallas Can Academies are located in crime-ridden neighborhoods. Currently, the charter school is located in Pleasant Grove, Oak Cliff, Ross Avenue and Carrollton/Farmers Branch.
Residents complained of prostitution, drug houses and theft in the area.
"So what I am hearing from you all is that Dallas Can is a negative to your community," Atkins said. "It will bring more negativity to your community and makes your neighborhood worse."
Brown said the problem that the police department is facing regarding crime is that every year the number of arrests far exceeds the jail space available.
"This August marked my 30-year anniversary with the Dallas Police Department," Brown said. "During my career, we have arrested over 60,000 people per year and your county jail for Dallas only holds 5,000 people."
Brown encouraged the people to not give up on the kids.
"The best way to make a neighborhood safer is through community involvement," he said. "Since I took over as police chief in 2010, I have really pushed the efforts of community policing. We have a lot of things to involve our youth with because it is true the more youth that are unsupervised, the more crime you will have in your area. However, I see having youth in your neighborhood as an opportunity to get more community service and having them participate in athletic leagues. If you don't give these kids a chance, my experience as a police officer for 30 years is that you are pushing the problem away but it is going to come back to your neighborhood."