Placement of Dallas Can Academy ignites heated discussion
Diane Xavier | 11/18/2013, 11:51 a.m.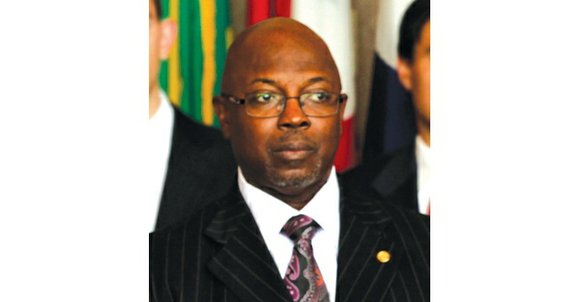 Brown said reducing crime involves efforts by everyone.
"Dealing with our youth who are unsupervised, sometimes unparented, has been my problem for 30 years and we try to arrest our way out of it," Brown said. "We all are saying that it is somebody else's problem to deal with. I am saying to you that it is end up going to be your problem. If we keep pushing kids away instead of helping them and working with them, we are going to end up arresting 60,000 people per year in a jail that holds 5,000 people. We need to have another way of intervention rather than arresting our way out of crime."
Another resident said she had graffiti sprayed on her house while she was out of town and said she doesn't understand why the police are not more involved.
"I pay your income so I deserve better," the resident told Brown. "I work hard just as you work hard. I moved to the area so that I could live near people who look like me. This problem of crime cannot wait."
B.J. Brantley, the Interstate Cowboy who has a farm south of Paul Quinn College, also asked the residents to not give up on the youth, whether the South Dallas community gets a Dallas Can Academy or not.
"We need to have a ground roots initiative," Brantley told the crowd. "Those are our kids and we have got to come up with a solution. I run a therapeutic riding ranch for at-risk kids and have been doing it for 10 years. There is a lot we can do to solve our problem and we don't have to bash the police officers. We are all God's children so let us do something to help our kids."
Brown encouraged residents to call the police more often when they suspect crime in their neighborhoods.
"Keep calling," he said. "One call is not enough on a drug house. Call more so it will create a record so I can hold more people accountable to what you are saying. The safest neighborhoods in Dallas are organized by crime watch and they are also involved with their youth. Don't give up on your youth no matter what age they are. Don't give up on them. It will make you safer. Don't give up on your police department, your kids or your neighborhoods. The taxes you pay, pay for our salaries, so we are accountable to you."
Blackburn said Dallas Can Academy graduates around 650 students every year in the area.
"We work with at-risk kids from grades nine through 12 who need a second, third or fourth chance," Blackburn said. "I am not saying we have the most perfect kids, but we tend to those kids and we chose this area because there are students that still need us.'
Blackburn said the plan is to open the school in January with 50 to 100 students.
"As we grow, I'm expecting the community to step in and help us and tell us how we can serve the community as well through service."
Angel Brown, who attended the meeting, said she was unhappy with Atkins.
"I'm disappointed because Tennell Atkins is not caring about the community and all he is talking about is his own development for his self and not for the whole part of the people that live in that community," she said. "They are ignoring the fact that we have drug problems in our neighborhoods. They are bringing the Can Academy, but I don't think it's a good neighborhood for them to come here, because if they want hope for these kids, they will put them in a neighborhood with hope and not with one without hope."
Brown said many steps need to be taken to reduce crime as well.
"The police department needs to come out and patrol the area better," she said.