Dwayne Harris hosts Kidd's Kids Ultimate Fan Experience
Diane Xavier | 11/21/2013, 12:34 p.m.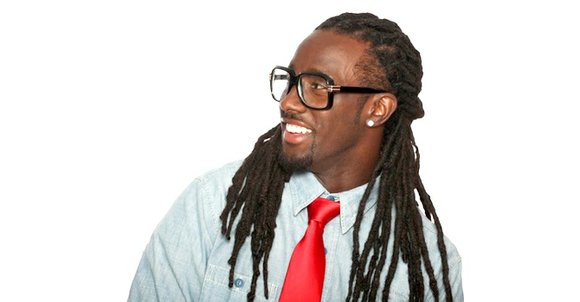 The Dallas Examiner
If you keep hearing the name Dwayne Harris more often this NFL football season, it's because the wide receiver and return specialist for the Dallas Cowboys is having his best season yet in his three-year NFL career.
This season, Harris has 1,762 total return yards along with five touchdowns. He was named the NFC special teams player of the week for his performance against the New York Giants in week one and has made an impact on offense and special teams in almost every game this season.
Harris said he would like to use his platform as a successful NFL football player to give back to the community.
On Saturday, Harris hosted the Sponsor a Kid for the Ultimate Fan Experience with his teammates and other celebrities in the area to help benefit Kidd's Kids at SpeedZone, a 12-acre racing theme park.
At the event, Harris and other Cowboys such as Cole Beasley, JJ Wilcox, Kyle Wilbur, Bruce Carter, Lance Dunbar and PhillipTanner signed autographs.
Participants at the event had a chance to play arcade games, mini golf and go-kart racing.
The event benefited the charity foundation of deceased famous radio personality Kidd Kraddick's Kidd's Kids, which has served children who suffer from chronically and terminally ill diseases. For the past 21 years, Kidd's Kids has provided free trips and all-expense paid vacations to Disney World. Kraddick passed away during the summer as a result of heart disease while participating in a charity golf tournament in New Orleans.
Harris said he would like to continue the legacy of Kidd Kraddick's charity work.
"What Kidd Kraddick did for kids was amazing," Harris said. "I'm just trying to help give back to kids in the Dallas area as much as I can. It's a great cause. I never had a lot growing up as a kid and I know that I am in a position to where I can give back and give kids advice."
Harris said he would also like to raise awareness about poverty and children who are affected by low-income households and also raise awareness about children who have terminal illnesses.
"I just want the kids to know that there is hope," he said. "I just don't want kids to feel that we have forgotten about them. As a kid, I didn't have a lot of money and I came from the same situation and background as them and I still got a lot from my life. I also want to let the kids that suffer from terminal illness know that we want to help you and we care about you."
As far as his game, Harris said his performance on the field this season is a dream come true.
"It's a great accomplishment and words can't explain it," he said. "I set my goals high and being able to accomplish your dream and being drafted in the NFL and getting the opportunity to play is a lifelong dream. I worked so hard and I want to let kids know that they can accomplish anything no matter what their background is. Never let anyone tell you that you can't be who you want to be. We all have obstacles, but we all can also overcome them."
Harris thinks it's important to give back and be a voice for the younger generation.
"When I was growing up, people never came to me to talk to us about life in general and how one can make it and get yourself out of your situation to become a success," he said. "Nobody ever came to my community. I feel like if I am in a position to do that, then, I can give back and give encouragement."
Today, Harris and several of his teammates will distribute Thanksgiving meals to children and families of Project Transformation in South Oak Cliff, then spend time with them doing holiday crafts, activities, homework and pre-game cheers.
Harris also has a lot of goals as an NFL player.
"I want to give my team the best and help them get to the Super Bowl," he said. "I would like to win a Super Bowl in my career and help the Dallas Cowboys achieve that goal once again."