A reporter's account of the assassination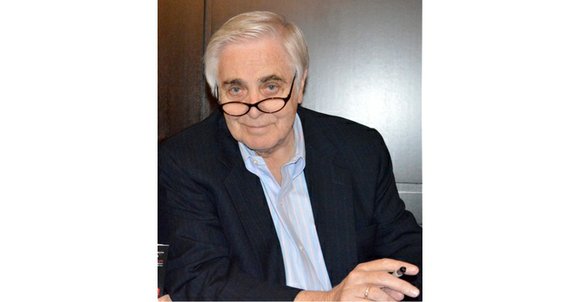 "She was very, very upset – and then I asked the most stupid question I asked the whole weekend; I said 'Did he buy a ticket?' And she looked at me with contempt and said 'He's in there, he's in there,'" he admitted.
He said he entered the lobby and walked to the first door to the right, the entrance to the theater itself. Law enforcement officers had gathered at the building by that time. The houselights were brought up halfway as the movie, War Is Hell, continued to play. Several men came from off of the theater's stage and stepped into the aisles.
"I knew that they were the cops and they were looking for somebody," he revealed. "And over here … 15 feet away, was Oswald. Of course, I didn't know who they were looking for and I don't think immediately they did either."
Officer Nick McDonald walked over to the man who fit the description of Tippit's killer as he sat in a red velvet-style cinema seat near the back of the theater. As the officer got closer, Oswald drew a pistol.
"[McDonald] said – I did not hear this – but he said Oswald said 'Well, it's all over now,'" Aynesworth stated, then described the frenzy of action as police and FBI agents leapt upon the gunman.
"It was like … a leg up here, an arm over there, whole lot of cussing over here. It was rapid, but it was mean." It was hard to believe, Aynesworth said, because it happened so fast. Someone was able to jam his hand into the firing mechanism to prevent Oswald's gun from going off, he added.
"The only thing I heard him say, he said it twice … 'I protest this police brutality.' Well, they did rough him up a lot but in the seats like that." Aynesworth saw that both Oswald and the police had cuts and bruises.
"One officer broke his ankle as a matter of fact," he said. Outside, a crowd had already formed, anxious to learn more about what had happened.
"They were shouting 'Kill that S.O.B …'" Aynesworth recalled, "Let's have him, let us have him." From there Oswald was taken to the police station downtown.
Over a period of just a few days the journalist was literally a witness to history several times over. In a strange conclusion to the events he witnessed, Aynesworth was also present when Jack Ruby shot Oswald inside the Dallas Police headquarters two days later.
After Aynesworth personally heard the shots fired by the assassin from his perch inside the Texas Schoolbook Depository, he wrote that "Jack Ruby's Colt Cobra .38 sounded like a toy," as he described the sudden and brutal end to Oswald's life at the age of 24.
Copies of the book can be ordered at http://www.hughaynesworth.com.