Prayer conference on women's well-being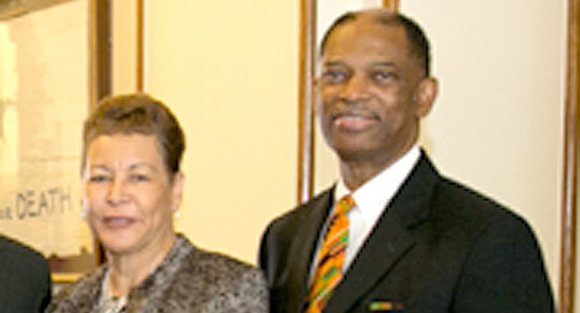 Special to The Dallas Examiner
St. Luke "Community" United Methodist Church will sponsor a National Prayer Conference on Saturday, aimed at empowering women to realize emotional and physical health, spiritual growth and financial security. The conference will combine worship and prayer sessions with workshops conducted by experts in topics of vital interest to women.
"We know that women have many questions about how to safeguard their financial and emotional health," Associate Pastor S. Dianna Masters said. "Many women are so giving they totally deplete their financial resources caring for children and loved ones. We want them to know how to plan and invest so they are prepared to also care for themselves. Likewise, we want them to know how important it is to take care of their physical, emotional and spiritual health so they can live the lives God intends them to have."
One of the topics that will be covered is women's cardiac health. Many people are uninformed about the symptoms of heart attacks in women, according to Masters.
"Most of what we hear about heart attack symptoms are those experienced by men. Women's symptoms are often totally different and few people recognize these. Our experts will inform women and the men in their lives of what to look for in this important area of women's health.
Masters stated that St. Luke believes that God wants women to be as well-informed about the life issues discussed as they are about the importance of prayer and knowledge of scripture. She explained that the conference will explore life and spiritual topics.
There will also be workshops for teens with the goal of helping young people make wise choices so they avoid life-altering problems like unplanned pregnancies, STDs and HIV.
The conference will be held from 8 a.m. to 2 p.m. at the church, located at 5710 E. R.L. Thornton Freeway. The small registration fee includes workshops, breakfast and lunch. Those interested can register at the church following Sunday services or online at http://www.stlukeumc.org. For more information, call 214-887-3909.