Ruben Studdard could be The Biggest Loser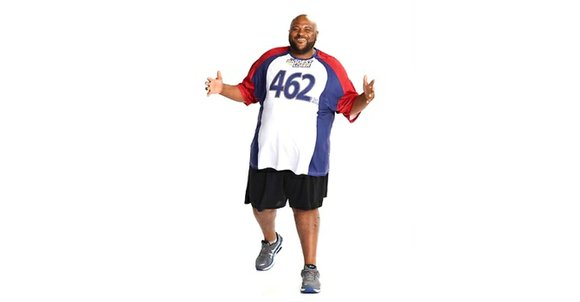 "Choosing Ruben was a no-brainer for me … I was not just a fan of his, but just in general I think that I could help him find his way. I think it was a good fit for me, I think it was a good fit for him, and I'd do it all over again," Quince said. He pointed out that working with a celebrity can bring a different challenge to the process since they come with a unique set of pressures upon them.
"The average person can sometimes walk into a scenario where they're like 'I've got nothing to lose. Let me go,'" he said. "A celebrity, who has a lot of responsibility on a daily basis, may have to be humbled into the perspective of 'trust this process.'"
Since some segments of the program have already been shot over the past few months at the show's fitness ranch in California, Studdard has had the chance to train with Quince for awhile. He called working with him "a blessing."
"As for Dolvett, he's a wonderful trainer," Studdard said. "Not just a trainer, he's a wonderful motivator, and those people that he works with, he motivates everybody around the house."
He also said that, even taking into account the change in his diet and the increased level of his physical activity, it was the lack of contact with his family that was the most unexpected trial for him while shooting the weight loss show's ranch segments. E-mail, phone calls and Skype were forbidden to contestants.
"Not having that luxury at the ranch was, I think, the most difficult thing for me. And it never got any easier. It's not something that you get used to; you just have to get through it."
Though the winner of the show will bring home $250,000 at the end of the season, Studdard said that the new nutritional knowledge and positive, sustainable life patterns would be the most important things for him to take away from the experience.
"[The trainers] really give us the education that we need to move forward once we are away from the ranch, as a lifestyle," Studdard said.
And what about that nickname of his, The Velvet Teddy Bear? Will the two-time Grammy nominee have to take on a new identity in keeping with his new physique?
"You know, I'll be whatever my fans want to call me, honestly. I'm just really happy that I have the opportunity to become a better version of what they call me," Studdard said. "And that's what I try to do every day, is just get better. Don't be the same person I was yesterday."