Southwestern Athletic Conference News and Updates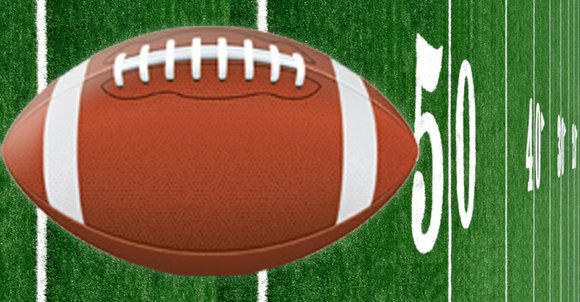 • In week three, Southern and Prairie View A&M combined for 121 points. The total score is the most in a SWAC match-up during the championship game era since 1999
• Grambling State has relieved football head coach Doug Williams and placed running backs coach George Ragsdale as interim head coach effective immediately
• The SWAC television schedule includes 22 games including 11 conference contests to air on several major networks for this season. The line-up of networks includes: ESPN, ESPNU, ESPN3, NBC Sports, FOX SportsSouth, CSS, CSN Houston, and Comcast Sportsnet.
• For the 2013 season, Southwestern Athletic Conference administered the use of instant replay for selected nationally televised conference games.
• Southwestern Athletic Conference Hall of Famers and Mississippi Valley State University legends, quarterback Willie Totten and defensive lineman David "Deacon" Jones (posthumously), were honored at the MEAC/SWAC Legends Reception on Aug. 31.
• After fighting for a roster spot during the preseason, three members of the SWAC Football Class of 2012 landed on the practice squads of their respective teams to open the 2013 NFL season:
Alabama A&M: Jamaal Johnson-Webb (Alabama A&M)

Alabama State: Greg Jenkins (Oakland Raiders), Terren Jones (Atlanta Falcons) & Saeed Lee (Atlanta Falcons – Injured Reserve)
• Seven products of SWAC football are on the active
53-man roster to start the 2013 NFL season. The inlcudes:
Alabama A&M: Robert Mathis (Indianapolis Colts) & Frank Kearse (Crolina Panthers)

Alabama State: Tavaris Jackson (Seattle Seahawks)

Grambling State: Larry Donnell (New York Giants) & Jason Hatcher (Dallas Cowboys) - Texas Southern: Joe Anderson (Chicago Bears)

Arkansas-Pine Bluff: Terron Armstead (New Orleans Saints)
• The Southwestern Athletic Conference Council of Presidents and Chancellors voted unanimously on May 30 to relocate the 2013 Toyota SWAC Football Championship to Reliant Stadium in Houston, Texas for the next three seasons.
• Mississippi Valley State's 27-10 loss to Florida A&M in the 9th Annual MEAC/SWAC Challenge presented by Disney marks the third consecutive loss for the SWAC in the annual contest. MVSU made its first appearance with Jeremy Johnson earning team MVP honors for the Delta Devils. The SWAC now holds a 2-7 record with Southern picking up the only wins for the league. The last win recorded in the Challenge for the SWAC - Southern defeated Delaware State 37-27 in 2010.
• Ten players from the SWAC 2012 class opened preseason play on the rosters of several NFL teams:
Terron Armstead (Saints - UAPB)

Rico Richardson (Chiefs - JKST)

Greg Jenkins (Raiders - ALST)

Joseph LeBeau (Rams - JKST)

Eric Harper (Raiders - GRAM)

Terren Jones (Falcons - ALST)

Jarvis Reed (Packers - PVAM)

Brandon Thurmond (Falcons - UAPB)

Charles Hawkins (Cardinals - SUBR)

Jamaal Johnson-Webb (Cardinals - AAMU)