Breaking addiction, finding joy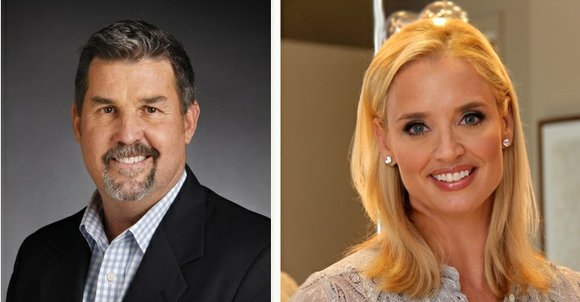 The Dallas Examiner
Family members and friends may wonder, "Why can't they just stop?" While a number of individuals may be thinking, "Just one more drink." Nearly 1 in 10 teens and adults in America suffer from alcohol and drug addictions. These addictions affect the lives of the individuals suffering from addiction, as well as the lives of their loved ones and the individuals' jobs or livelihood. With so many individuals affected, it – in turn – affects the community as a whole.
To combat this issue, over a hundred people gathered for the third annual Caron Cares symposium, hosted by Caron Texas, to learn about alcohol and drug addiction, treatment and recovery on Sept. 27 at the Dallas Omni Hotel.
The symposium was held to celebrate National Recovery Month, which is observed during September. Located in Princeton, Texas, Caron Texas is an alcohol treatment and drug rehabilitation facility that offers care to men and women struggling with addiction.
This year's event featured Tim Cowlishaw and Laurie Dhue as keynote speakers. Cowlishaw is an awarding-winning Dallas Morning News sports columnist, panelist on ESPN's Around the Horn, and author of Drunk on Sports; and Dhue, a former anchor for CNN, MSNBC and FOX News, hosts For the Record at TheBlaze.com. Both delivered triumphant stories of how they overcame their battle with addiction to reach their current state of sobriety.
Cowlishaw recounted that his drinking habit started when he began his career as a journalist, explaining that since most of his colleagues drank, he felt obligated to drink in order to be a part of the culture. However, Cowlishaw's drinking progressed into a serious problem.
He related that after he would have drinks with his colleagues following work, he would go home and drink again by himself in an attempt to relieve stress. He mentioned that most people were unaware of his habit.
In 2007, after having maintained his drinking habit for more than a decade, Cowlishaw mentioned that he experienced three incidents that eventually convinced him to get sober. One incident was when he was stopped by a police officer for driving on the wrong side of the road. The police officer cited him for a DWI, arrested him and took him to jail.
His DWI and arrest persuaded him to stop driving while he was drinking. However, he didn't stop drinking. During the second incident, he was admitted to the hospital for a fractured skull; and during the third incident, he was hospitalized after having a seizure.
While he was in the hospital recovering from his seizure, his teenage daughter was scheduled to give a speech at her drill team's banquet. She wanted her dad to be there; however, doctors told Cowlishaw that he couldn't leave the hospital.
Cowlishaw said that's when he made the decision to abstain from alcohol. He was able to quit drinking on his own and has been sober ever since.
Dhue imparted that she started drinking heavily in college. She attributed her overindulgent behavior to having grown up in a household with strict parents. She described how her drinking habit worsened following graduation and that she also started to use cocaine.