Dying Alone
A daughter's quest to find answers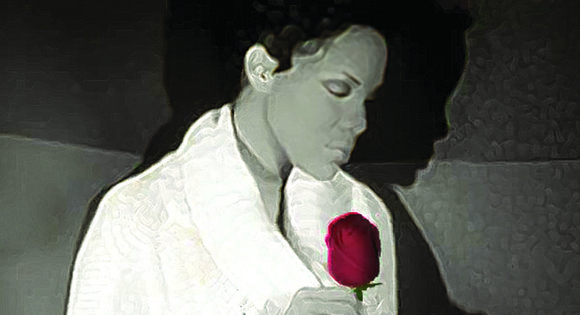 The Dallas Examiner
Why would anyone choose to die alone? – a haunting question that led one young lady on the journey of her life in the stage play, Dying Alone.
Playwright, producer and director, LaKenya Moss, wrote the play to educate the community about living with HIV/AIDS and the devastating effects of the associated stigma.
The play features Mya, who seeks to understand why her father did not tell her that he had HIV before he died. She soon learns that he chose not to disclose his illness for fear of being rejected.
Throughout the play, Moss reveals to viewers the stigma associated with HIV/AIDS. In the first scene, viewers are introduced to Mya's friends, Regina and Karen. They ask Mya why she hasn't been spending much time with them. She replies that she has been busy working on her résumé, and that she intends to apply for an internship at Hope House, a facility that treats and cares for people living with HIV/AIDS.
Regina and Karen question Mya about wanting to intern at Hope House of all places, then instruct her that she should wear a bodysuit when entering the facility in order to not catch the disease. When Mya goes to Hope House to turn in her application, she overhears Liz, a nurse, speaking to someone on the phone about receiving funding for the facility.
Liz is repeatedly placed on hold and is finally told that the home did not receive funding because the money went to a "more deserving organization." Frustrated, she mentions how people chose not to donate money or items to the facility.
After Mya turns in her application, Liz and two patients at the home, Ashley and Daniel, also begin to wonder why Mya wants to intern at the facility. They reason that something must be wrong with her, explaining that most people choose not to work with HIV/AIDS patients.
Dr. Morris, a doctor at the facility, states that the disease is still a taboo topic. Ashley discusses with him that many people do not talk about the disease, mistakenly thinking that if they don't talk about it, it will go away. She also elucidates how people oftentimes choose to be ignorant of their disease status.
Furthermore, Morris imparts how minority communities are the communities most affected by the disease but the least likely to provide support to those living with the illness. He says that people judge HIV/AIDS patients by their behavior, but Liz expresses that people shouldn't act this way, clarifying that the disease can infect anyone and affects everyone, if not directly, then indirectly.
Daniel, a homosexual male, is in denial about his status. He constantly claims that he has cancer and that he is at the facility because his paperwork got messed up.
Viewers eventually learn that Daniel's mother told him to tell everyone that he had cancer instead of HIV. He reveals that when he was living at home, his mother made him use a special bathroom and even stopped touching him.