Dying Alone
A daughter's quest to find answers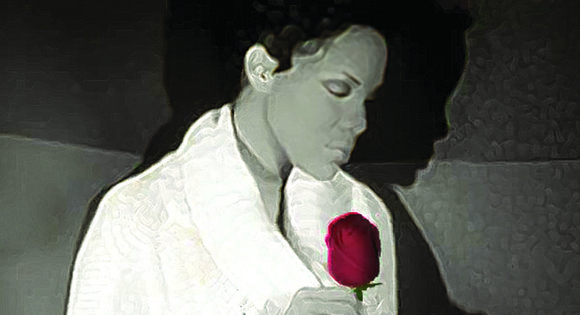 Ashley dreams of leaving the facility and becoming a spokesperson for youth living with HIV/AIDS. However, she dies before she is able to make this dream a reality.
Nevertheless, Moss presented a message of hope. Actor Irma P. Hall, who made a guest appearance in the play, acts as Ashley's grandmother. She comes to the facility after Ashley's death, to pick up her belongings. While there, she volunteers to be Daniel's surrogate mother, and tells characters that God is always present, even in the darkest moments of despair.
During another scene, extras, which portray other patients at the facility, express their despondency about their illness. However, they find hope in relying on their faith in God to keep going and not give up.
Along with the drama, there is also a lot of comedy in the play. For example, Karen is always whining about being hungry. There is a budding attraction between Liz and Dr. Morris. Daniel, who constantly insists that people pronounce his name as "Danielle," is attracted to Lawrence and always flirting with him. However, Lawrence finds him annoying.
Following the play, motivational speaker, Helen Goldenberg, who was diagnosed with AIDS in 1984, came on stage and shared her life story. She revealed that a former lover intentionally infected her. She explained some of the health problems that she has had and currently suffers from, which include chronic pain, macular degeneration, neuropathy, rheumatoid arthritis, osteoarthritis, fibromyalgia, emphysema, fear, work phobia and more.
Though in spite of this, Goldenberg indicated that God has given her the strength to tell her story and that she has found purpose in joining efforts that increase HIV/AIDS awareness, reduce the stigma, and create better quality care for those living with the illness. She encouraged the audience to take charge.
"Let's educate ourselves. Let's be more proactive in handling our health whether you're HIV positive or not. Let's do it now," Goldenberg said.
The play showcased Sept. 28 at the Granville Arts Center in Garland. All of the actors in the play are residents of Dallas and the surrounding areas.
Viewers were given gift bags containing a cookie, body gels and condoms. They were also asked to bring toiletries for donation to AIDS Services of Dallas, which provides health care and housing for 171, men, women and children living with HIV/AIDS.