Expo to offer resources, education and networking for people with disabilities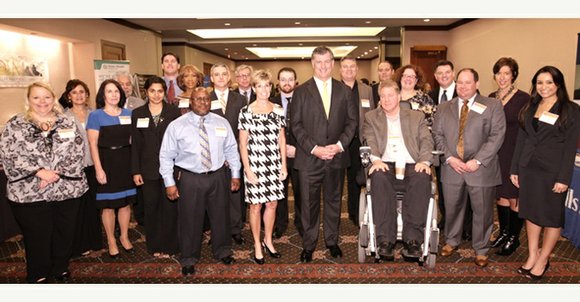 Special to The Dallas Examiner
There are 25,883,999 people residents in Texas – approximately 11.5 percent – or 2,250,782 individuals – are living with disabilities. Of those Texans with disabilities, 1,511,000 were employed, while 943,700 were actively looking for employment, in 2011, according to the Employment and Disability Institute.
In support of National Disability Employment Awareness Month, the Dallas Mayor's Committee for the Employment of People with Disabilities will host its fourth annual Employability Expo on Wednesday from 10 a.m. to 2 p.m. at Cityplace Conference and Event Center. The event provides a day of networking, resources and education for the job search.
"We can't wait for the expo," said Beth West, DMC chairperson. "Based on the success we've seen from the past three expos, we can really see the impact that it is having not only on those seeking jobs but also on companies that are now learning about the value of bringing together people with different abilities in the workforce."
As in previous years, the event will provide a variety of opportunities for both employers and job seekers. Educational sessions for those seeking employment aim to teach résumé editing, interviewing skills, online job application tips and general job search advice. There will also be invaluable networking opportunities with hiring representatives from 45 top companies.
For employers, the expo provides insight into the skills, work ethic and determination that people with disabilities can bring to the working world. Representatives can also learn about the overall value of maintaining a diverse organization in this day and age. According to the Center for Social Development and Education at the University of Massachusetts, 87 percent of American consumers prefer to give their business to companies that hire people with disabilities.
Event sponsors Alliance Data, PepsiCo and AT&T know firsthand the benefits of hiring candidates with disabilities and hope to share their insight with other business leaders and job seekers.
"By hiring persons with disabilities, Alliance Data can meet a tangible business need in addition to simply doing the right thing for our company and our community," Alliance Data Vice President of Corporate Administration Jim Pierce said. "An obvious halo effect can be seen as well. By working alongside these individuals, we engender employee pride in our company and help raise employee loyalty and engagement."
Representatives from organizations including Bank of America, Southwest Airlines, Mary Kay, UT Southwestern Medical Center, Children's Medical Center Dallas, Walgreens and Waste Management Inc. will attend this year's expo.
"We are always excited to participate in the expo," said Jim Leonard of PepsiCo. "This is a unique and important opportunity for those with disabilities to get in front of the most reputable companies in Dallas."