Back on the job, federal workers worry about another shutdown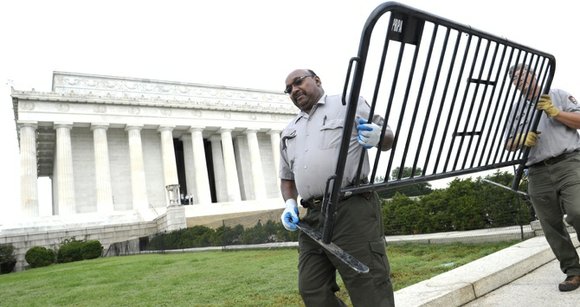 "I'm prepared for emergencies, and I'm really ready to retire. But I felt bad for people who were not prepared," she said, stating that being back at work is "like nothing ever happened."
But something did happen. And creditors being creditors, were not interested in the excuses for late payment, however, legitimate or well-publicized.
The shutdown began Oct. 1, the beginning of the new fiscal year. A week later, the Department of Homeland Security provided a letter for furloughed employees to show their creditors. It stated, in part, "… some of our employees may have difficulty in timely meeting their financial obligations … We appreciate your organization's understanding and flexibility toward DHS employees until this situation is resolved."
The shutdown affected non-employees as well, including contractors and those whose businesses depended on federal workers.
Sammy Soliman, a food cart owner who has perched across the street from the Department of Transportation for the past 20 years, is one such person.
"Everyone is glad to come back, and I am glad they are back," he said. "The whole city was dead. I lost about 70 percent of my income."
Unlike federal workers, contractors will not be paid for the time they didn't work.
Richard Nock, who works in materials handling at the Russell Senate Office Building in Washington, said his furloughed time amounted to a paid mini-vacation, which is fine with him.
Monte Wallace, an employee at the Administration for Children and Families, is happy about returning to work but worried about the future.
"It feels good to be back but it's left a bad taste in my mouth," Wallace said. "Especially since things are still unsettled – this could happen again. We shouldn't bear the brunt of Congress' lack of coming together."