Bridge Over Troubled Waters
Bridges Safehouse offers safehaven for women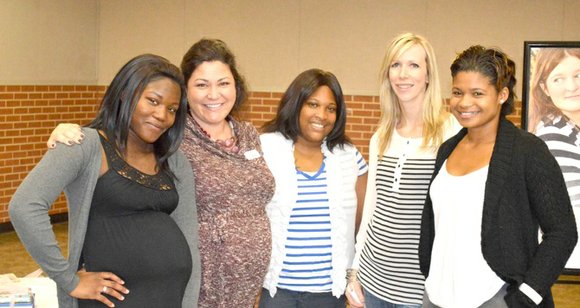 The Dallas Examiner
For the past 15 years, Bridges Safehouse in Cedar Hill has been a safe haven for women and children facing homelessness with nowhere to turn.
Last year, 3,447 people in Dallas County were homeless. Though the number of homeless individuals has decreased slightly from 3,540 in 2011, the number of homeless families has increased from 8 percent of last year's homeless population to 36 percent this year. Almost 60 percent of the homeless children and adults are African American, according to the Metro Dallas Homeless Association.
Bridges Safehouse, which provides transitional housing to women and children in need, hosted its annual fundraising breakfast on Oct. 5 at the Ninth Grade Center in Cedar Hill.
Over 300 supporters attended the breakfast and showed their support to this cause.
Emily Dock, executive director of the program, said the breakfast was one of the groups several fundraising efforts held throughout the year.
"We are a 30-day transitional program for women that are homeless and have children or women who are pregnant and facing homelessness," the executive director explained. "What we want to do is to help these women break the cycle of poverty and find healing and hope. We also try to equip them with the tools to get out of homelessness."
Jessica Turner, who is now in long-term housing and is going to school to become a nurse, was once a participant in the program.
"They opened their doors for me and my two boys so that we could actually have a place," Turner said. "We had nowhere to stay and Bridges helped us. They donated clothing for me and my kids and help get us on our feet. The best thing Bridges has done for me is to teach me not to be so prideful and to ask for help," she said. "At first, I didn't like to ask for help, but they taught me that it's okay to ask for help."
During a woman's stay at Bridges Safehouse, she is offered classes on how to run a household, how to parent, and how to relate to others as far as boundaries. Bible studies are also offered since it is a faith-based organization.
"Our primary focus is goal-setting," Dock stated. "We try to help them set goals and achieve their goals of becoming self-sufficient."
After the women's 30-day stay at the shelter, Dock said, their goals for the program is to focus on getting the women into long-term transitional housing.
"We are that step where they don't know where to go, so they are living on the streets or in their cars, with friends, and they have no other options, so they come to us and we help them figure out where to go basically," she said.
According to Dock, programs like these are needed because South Dallas lacks this type of charitable organization.
"There is nothing really in the South Dallas area for housing," she said. "Also, in this community, it is a huge need."
Awareness about the organization is offered through word of mouth, as well as referrals from crisis pregnancy centers, hotlines and the Internet. It is primarily funded through donors, churches, Bridge's Thrift Store and community events.