The state of Lancaster schools
We are headed in the right direction
Michael McGee | 10/24/2013, 3:37 p.m. | Updated on 10/25/2013, 8:16 p.m.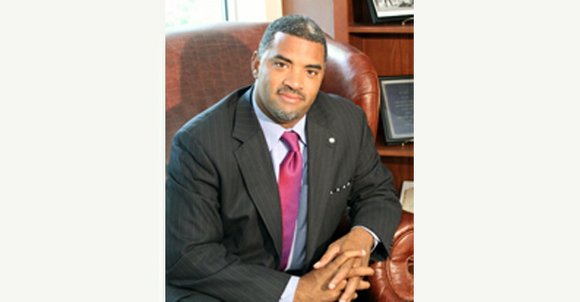 The emphasis on those skills appears to be paying off. The district reported that the LISD Academic Decathlon team won two gold medals and five bronze medals during its recent competition. Fifteen LHS students competed in the Space Settlement Design Competition during their spring break at the Johnson Space Center, where they came in first place.
"I think that teachers continue to create a very positive environment for students. We must be ready to recognize and change in terms of 'what will our students need?'" Mosely said. "We have to meet those challenges head-on."
Jones remarked that the first step in the successful changes McFarland spearheaded was not through instituting new policies across the board but by simply listening. Hearing and appreciating what those around the district have to say is critical to any newly appointed superintendent, he said.
"I would say the main thing is just to listen to the community and to the staff before making any huge changes," Jones acknowledged. "I think, from my observations with Dr. McFarland, that he came and just watched everybody and observed, and then began to institute different changes as he saw fit."
It was an assessment McFarland agreed with.
"No question about it, the first thing is, you must have the ability to listen," he said. "If all of my other skills were removed and I was left with the ability to listen, then I would be able to lead. I don't think you can lead without listening."
Ultimately, McFarland emphasized, whatever the school district did, it had to be for the students. Progress and advancement were paramount, he noted.
"At the end of the day it's wanting better for your kids. And so, if people want better for their kids, then we have to realize that what we have now is not really even enough for what's coming." The superintendent described his recent visit to a fourth grade class to illustrate his point. He said that he spoke to them about the year that they would graduate.
"The things that we're doing today, is gonna impact whether they have opportunities in the year 2021 and beyond," he said, further stating that recognizing this fact means the work of a school district is never about 'getting there.' "But it's always about how can we modify our system, adjust our system, to make sure kids can be successful, have an opportunity to be successful, when they graduate."