What's in our shopping carts? The flow of African American dollars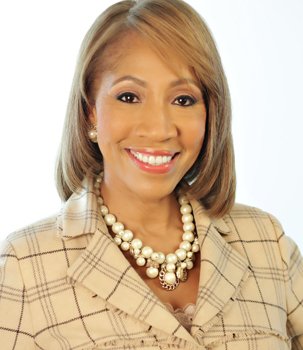 Among other edible and non-edible products, the report shows that on average, African Americans also purchase more unprepared meat and frozen seafood, dry vegetables and grains, refrigerated juices and drinks (in addition to those that are non-perishable and can have an extended shelf-life), feminine hygiene products, fresheners and deodorizers. And that's just a few of the categories that we tend to over-index. On the other hand, the insights show that we spend less money on the range of dairy products (milk, yogurt, etc.) on the edible side and this could be because many of us are lactose-intolerant; and categories like hair care (not to be confused with ethnic HABA), some magazines with selected titles, plus lawn and garden products round out the non-edible list.
African Americans are brand loyal consumers, but like other consumer groups, we enjoy value (e.g. better per-item pricing) and spend 18 percent of our retail dollars on private label brands. You know – the store brands. I am always fascinated by how varied different groups' preferences tend to be. For instance, in the private label category, disposable diapers rank as the most popular item for us; but they rank fifth on the store brand list of White non-Hispanics. Again, this is an opportunity for marketers who are paying attention.
And here's one of the new areas that we explored for this year's report. All of us make fast food runs from time to time – some of you I know, more often than others, but hey, there is no judgment here. I am sure our busy schedules and multiple mouths to feed at home make hitting those drive-thrus a lot easier. So we took a look at our preferences for fast food or quick service restaurants over the last three months.
These are the top five Black household QSRs in comparison to other U.S. households:
McDonald's (65 percent vs. 60 percent)

Burger King (44 percent vs. 36 percent)

Subway (43 percent vs. 40 percent)

KFC (37 percent vs. 26 percent)

Wendy's (36 percent vs. 30 percent)
Now, I know with all of these powerful insights, you want more right? Have no fear! Our special four-page copy of the Resilient, Receptive and Relevant: The African-Consumer 2013 Report was included as an insert in your newspaper two weeks ago. If you would like to learn more, I invite you to visit our website at http://www.nielsen.com for the full report. I would love to hear from you so we can keep the conversation going. So, hit us up on Twitter or Facebook. In the meantime, remember how powerfully relevant you are with every consumer choice you make.
Cheryl Pearson-McNeil is senior vice president of Public Affairs and Government Relations for Nielsen. For more information and studies go to http://www.nielsen.com.