Every election matters – including this one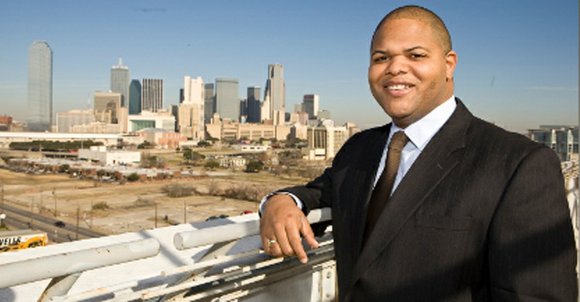 Special to The Dallas Examiner
This year, Texas is calling on its citizens to vote on changes to our state constitution, and Election Day is Nov. 5. The early voting period for this election will run from Oct. 21 through today. During the early voting period, voters registered in Dallas County can vote at any polling location. On Election Day, it will be necessary to vote at your neighborhood precinct polling location.
In spite of the fact that voters will not see a lot of news stories about this election, it is critical in two very important ways. This will be the first time that voters in Texas are subject to the strict new voter ID law. Secondly, voters will also be deciding on whether or not to fund Texas' 50-year water plan which is crucial to the future growth of our state.
The state's new restrictive voter ID law was passed in 2011 but its implementation had been blocked in the federal courts. Unfortunately, earlier this year the Supreme Court struck down a key provision of the Voting Rights Act and, thus, Texas was allowed its new ID restrictions, which makes it very important that everyone in this community turn out to vote. This will help elected officials see what problems people encounter as they try to exercise their right to vote. If anyone knows of problem experienced while voting, call 214-565-5663.
On the ballot, voting "Yes" for Proposition 6 will help to fund Dallas' water supply for the next 50 years. Without a plan to develop and improve water resources, the city will not be able to provide the water that people need to live, the crops need to grow and businesses need to expand. Altogether there are nine proposed changes to the Texas Constitution on this November's ballot and they all deserve consideration.
Also on the ballot:
Proposition 1 will authorize the Legislature to provide a property tax exemption for the spouses of veterans who are killed in action.
Proposition 2 will eliminate two state entities that are no longer in operation, the State Medical Education Board and the State Medical Education Fund.
Proposition 3 will extend the tax exemption period on storing aircraft parts in the state and would provide more tax relief to aerospace manufacturers.
Proposition 4 will authorize the Legislature to give a partial property tax exemption on charity-donated residences to disabled veterans or their surviving spouses.
Proposition 5 will allow homeowners age 62 or older to use reverse mortgages to purchase residences.
Proposition 6 will create two funds to help finance key projects in the state water plan by pulling about $2 billion from the Texas Rainy Day Fund.
Proposition 7 authorizes home-rule municipalities to choose how to fill city council vacancies if the positions have less than 12 months remaining in a three- or four-year term.
Proposition 8, will repeal a constitutional provision authorizing the creation of a hospital district in Hidalgo County.
Proposition 9 will authorize the State Commission on Judicial Conduct to use additional disciplinary actions – including public admonition, warning, reprimand, or required additional training or education – against judges or justices after a hearing.
In addition to the Constitutional Amendments, some neighborhoods in Dallas will also be voting to fill a vacancy on the Dallas Independent School District Board of Trustees.
I know this election may not seem as important or exciting as others, but both Proposition 6 and the new Voter ID law make this an election that no one should miss.
For more information about November's election, additional polling places and other important questions, please visit http://www.dallascountyvotes.org.
For a more detailed list, log onto http://www.dallasexaminer.com. Select "News" at the top and click on "Politics."