Millions fall into health care coverage gap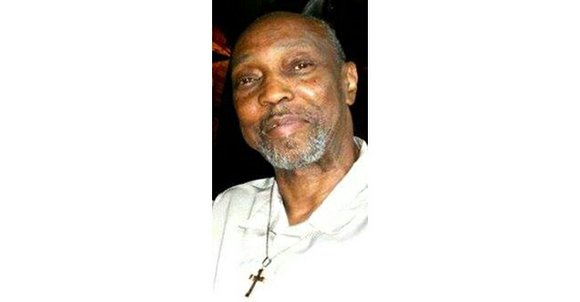 WASHINGTON – Every day Richard Green, 67, wakes up in pain. He creeps over to the edge of the bed and sets his feet down, bracing himself for the day ahead. First are the pangs of putting each leg into his slacks. Then, he undergoes the torment of sliding each arm into his shirt. Even lacing his shoes, something he has done since childhood, is a test of strength. Often he'll take ibuprofen before willing his knees and back to lower his body into the car and withstand the painful drive to work as an administrative temp worker.
About seven years ago, Green was diagnosed with degenerative disc disease, the breakdown, bulging or tearing in the spine's flexible cartilage discs, as well as the narrowing of the spinal canal that houses the spinal cord. The worn discs put pressure on the spinal cord and surrounding nerves, which leads to chronic pain and nerve damage.
"You learn to cope," he explained. "You just have to move; it's worse if you don't. By the end of the day, I'm completely exhausted from coping with the pain. When I get home I just go to bed. Sleep becomes your only relief."
And that's only if his sleep apnea and GERD (a severe form of acid reflux) are tolerable enough to let him get a good night's rest. Fortunately, his lifelong asthma and heart condition rarely give him any trouble.
Green, who is uninsured and ineligible for Medicaid, can afford neither a doctor's visit nor the resulting treatments or prescriptions. According to his home state of Georgia, his monthly income – $850 by his account, and inexplicably around $2,000 by theirs – is enough to afford health care without the assistance of Medicaid, the federal insurance program for low-income families and individuals.
Green is one of 48 million Americans currently living without insurance in the United States, according to the Census Bureau. Of those, 7 million are non-elderly African Americans. Green's age qualifies him for Medicare, though he doesn't have it yet – if he opts in next year, he expects to pay a $150 annual deductible, plus incidental charges.
Without the benefit of Medicaid or Medicare, he will have to pay an insurance company directly for medical coverage. With the start of open enrollment for health insurance exchanges under the Patient Protection and Affordable Care Act, Green might be able to get insured and access the care he needs.
Within the first year of the Affordable Care Act's enforcement, 14 million previously uninsured Americans are expected to enroll.
At the time of his diagnosis, Green was insured through his wife's employment. Insurance paid for a $100,000 surgery, recovery and medication, and he was seeing a neurologist. Even with the insurance though, his health care costs began to climb.
"Cost of care became such an issue I couldn't continue [treatment]. It was an insurance problem, because you have out-of-pocket costs that come along with it," he explained.
When his wife's job downsized, his access to health care evaporated. And that's why he is excited about President Obama's signature health care plan.