St. Philip's to offer 'grocery store' style food pantry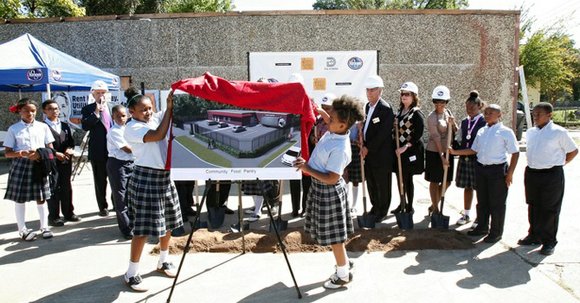 The answer was yes, as long as the city still had some control over the building itself.
"It had to be approved by the full council," Davis said. "There was a couple of hurdles that we had to go through, this process working with that particular building."
Once it was shown that St. Philip's would put the building to good use, the various partnerships would be responsible for the renovation of and fundraising for the building, and the expanded pantry would benefit the community, things ran smoothly, according to Davis.
"The key for me is making sure that now people have a much healthier choice of food items, and people don't have to go hungry," she said.
By turning the existing food pantry into a state-of-the-art client-choice food pantry, the experience will be more like a trip to a grocery store.
Davis also said she believes the expanded pantry will benefit the community for some time to come. She indicated that partnering with The North Texas Food Bank will assure that those healthier choices she supports will get to the clients that need them the most.
"They can do more education on healthy eating. They can do cooking demonstrations there. I think they have a little more to work with," Davis said, adding that the expansion is a step in the right direction overall for the community around St Philip's.
"I think this is just a start for that area as we move forward," she said.