Dallas City Council discuss budget issues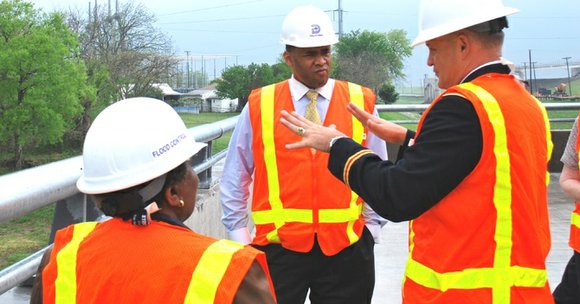 Councilmember Lee Kleinman, District 11, addressed concerns about the $1.117 billion budget that Gonzales put together and wanted a lower tax rate for fiscal year 2013-2014. He wanted to make an alternative motion to approve an effective rate rather than the city manager's proposed rate.
"My concern is we tend to budget to revenues and I'm not looking to cut the budget but just to show a little restraint," he said.
However, the council rejected Kleinman's proposal by a vote of 12-3 and the original motion of a 0.797 tax rate passed.
Last, the Council tackled the issue of carryout bags or plastic bags and the impact these items would have on the city regarding litter. It decided the ban on single use bags needed further review and decided to send the agenda to the Quality of Life Committee.
According to members of the Council, which put a presentation and study together regarding the effects of using carryout bags, there are many issues surrounding the use of single-use carryout bags.
They said carryout bags provide a real convenience for customers, but also effects community aesthetics. They become part of the litter stream and impact the environment and can harm wildlife and consumer resources.
Five percent of plastic bags are littered and are the fifth most common litter in retail areas. Plastic bags also comprise 0.9 percent of litter in storm drains and about 8.6 percent of all litter.
Councilmember Dwaine Caraway, District 4, proposed the initial ban.
"I do not want to see the taxpayers or consumers to have to pay one dime for these bags in the first phase," he said.
He demonstrated how using plastic bags could be excessive by holding two blue reusable Walmart bags filled with $60 worth of groceries. The bags consisted of several plastic bags filled with groceries in them.
"It is unfair to say that we are environmentally friendly with all these plastic bags," Caraway said. "It is time to stop the litter that these bags become. My proposal is to make sure every household receives five reusable bags with people's names on them."
Hill said the item needed further study.
"I think some kind of study is necessary," he said. "We don't have enough good information to proceed at this time. I don't know what anyone is talking about when they say single use. When I bring those plastic bags to my house, they have multiple uses. Banning plastic bags is not my litter problem. In my district, the litter problem is chicken boxes or beer boxes."
Rawlings agreed and stated that residents might have a better ideal of what steps would be best in cleaning up their community.
"Plastic bags are not the primary concern," Rawlings said. "We need to listen to our citizens about this and make sure we take the right steps."