HIV/AIDS: Building Healthy Relationships
Michael McGee | 9/2/2013, 1:07 p.m. | Updated on 9/12/2013, 6:43 p.m.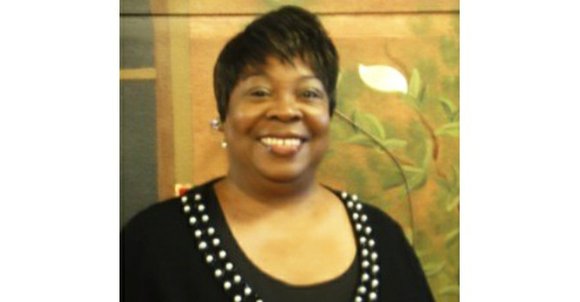 The Dallas Examiner
"In their mind, I would want people to know that HIV and AIDS is a real disease," Judith Dillard said, discussing the message she wants people of color to carry with them. "And we need to come together; stop discriminating against people who are infected with the disease. Come together in love and understanding and let's all get on the same page so that we can see an end to this disease."
As an HIV survivor for past 23 years, Dillard will share her knowledge of human immunodeficiency virus and acquired immune deficiency syndrome during the upcoming Building Healthy Relationships: HIV/AIDS Workshop in Denton on Sep. 21. The workshop coincides with National HIV/AIDS and Aging Awareness Day on Sept. 18 and National Gay Men's HIV/AIDS Awareness Day on Sept. 27.
The event will take place from noon to 2 p.m. at the St. James A.M.E. Church, located at 1107 East Oak St. and is in partnership with the Denton County Health Department. It is an opportunity to build awareness and help fight HIV/AIDS in the Black community, Dillard said. The workshop will offer free HIV testing, provide answers to those interested in care and support resources, and includes a panel of experts to answer questions about the diseases.
The shock and shame Dillard felt once she discovered her HIV status drove her to live for seven years on the streets of Los Angeles.
"I didn't even tell my family I was infected. I'd rather my family thought I was a drug addict," she said.
It is this kind of personal toll that the workshop will also focus on in regard to the treatment of HIV/AIDS as well as the prevention of new cases. According to data from the 2011 Texas Health and Human Services HIV Surveillance reports, African Americans in Denton County had the highest rate of infection at 48.8 percent. Hispanics were at 14.3 percent and Whites at 9 percent.
Of the 40,000 new HIV infections each year, more than 50 percent occur in African Americans, according to the faith-based nonprofit group The Balm In Gilead Inc. in a statement released by the church. It also added that AIDS is the leading cause of death for Black adults within the ages of 25 to 44, making the illness deadlier than heart disease, cancer and homicide.
"I have young adult daughters and HIV/AIDS is the number one cause of death in Black women of reproductive age," Dillard said. "So I'm passionate that they see an end to this disease."
It is statistics like this that moved Pastor Mason Rice Jr. of the St. James A.M.E. Church to help organize the workshop. The pastor believes that such events are crucial since HIV/AIDS ultimately affects everyone.
"It's not only a Black thing, a White thing, but getting the information out is the right thing for all of us," he said. "It's critical because when we look at the statistics and we look at the numbers, we see the effect that it's having. Specifically among us of color."