Academic summit unveils innovations for learning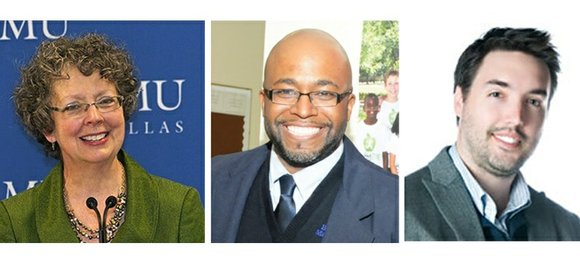 The final speaker at the summit, Carl Lutz, creative director for the Center for BrainHealth, discussed the use of virtual reality games in developing brainpower and to curtail bullying.
"Our research has shown we can make you more innate, more advanced, better problem solvers," he said.
The center, he noted, has uncovered encouraging data in regard to virtual reality games improving social skills.
When a game is created, a young player will often be set up to navigate the game with two other participants. One is an adult – usually a counselor or therapist – and the other is a child of a similar age as the first player. This second child may play multiple characters in the game.
The faces of the gamers are digitally mapped and put onto electronic characters called avatars. This allows the main player to experience real human expression in response to their conduct as he or she talks and interacts with the other characters. It creates authentic emotional feedback for the player. He further explained that this feature is something that can't happen in a generic computer game. Additionally, the virtual reality games are in a safe, controlled environment while still maintaining the suspension of disbelief that traditional games offer.
It is in the balance between the real and the unreal that Lutz believes new breakthroughs – and ultimately therapies – can be found. When a player realizes through a controlled virtual reality environment that their action emotionally harmed another, this may create a responsive pathway of empathy in that player that would not form in real life or in a regular video game, according to Lutz.
The center has examined enough results to indicate that such virtual reality simulations do generate real, positive results. Lutz said that the center has recently begun a virtual reality pilot session to deal with bullying. He stated that he also thinks such simulations could improve treatments for addictions, post-traumatic stress disorder, autism, schizophrenia and other brain conditions.