Expo features fitness, faithfulness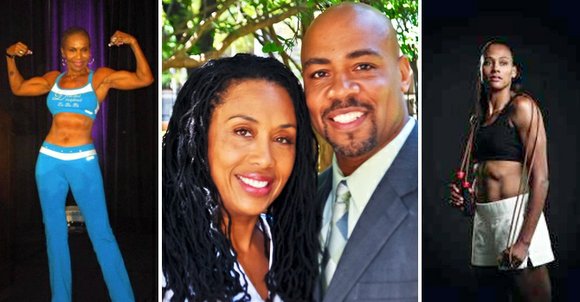 Special to The Dallas Examiner
Former track-and-field world-champion athlete Marion Jones will be the guest speaker at the Second Annual Fit and Faithful Living Expo on Sept. 21. The event will be held from 3 p.m. to 8:30 p.m. in the Hughes-Trigg Student Center/Theater at Southern Methodist University, 3140 Dyer St. Attendees are encouraged to wear comfortable clothes so they can participate.
The expo was started by LaChanda Dupard as a way for people to combine a healthy lifestyle and faith-based living. It provides fitness events and workshops to help people fight obesity. Dupard started her own fitness regimen and changed her unhealthy eating habits to decrease her medical-history health risks such as high blood pressure, lupus, arthritis and high cholesterol. Her husband Reggie Dupard, a retired NFL player, was able to reduce his blood pressure and cholesterol numbers after he got involved with the program.
"After watching my husband's health start to decline and then losing a very close co-worker two days after her gastric bypass, I was driven to do something to help those close to me and to spread the word on how positive eating and fitness changes in your lifestyle can improve and extend your life," she explained.
Jones forfeited the five track-and-field medals she won at the 2000 Summer Olympics in Sydney, Australia, after she admitted in 2007 that she took performance-enhancing drugs and served a six-month jail sentence in 2008. Jones will talk about "Responsibility, Redemption and Resilience" during her keynote address.
"It is important for people to know that it's possible to make a mistake in your life, but it's what you do after the mistake that people are going to remember you by," Jones stated on her website.
Carol Woods credits the first FFL Expo in 2012 with changing her life and helping her to win the Ms. Bikini Mama title in the Lonestar State Natural Bodybuilding competition in Azle, Texas, on June 22. She was an out-of-shape spinning instructor when she heard 77-year-old bodybuilder Ernestine Shepherd speak at the 2012 FFL Expo. Shepherd will return to speak again this year.
"That expo motivated me to make lifestyle, nutritional and fitness changes to better my life. I have lost more than 30 pounds since then," Woods said.
She promotes health awareness at Kilgore Baptist Church where her husband is pastor and also a bodybuilder.
The expo will attract people who just want to develop a healthy lifestyle. Much like Janice Simon, who decided to bring more than a dozen people from Oberlin, La. After she heard the Dupards speak last year, she started the exercise group "Team Determined." She credits the expo with helping her drop 30 of the 180 pounds she needed to lose, while eliminating the need for one of her three high-blood-pressure medications.
"I have been a crash dieter and struggled with food all my life. Fit and Faithful Living has helped me to break bad food patterns," Simon said. "The FFL website and Facebook page provide our group with valuable information."
Other speakers include Dr. Glenn Dooley, a chiropractor and holistic medicine expert who will talk about "Living a Pain Free Life"; Dr. Lindsay Hammond, a physical therapist who will address "Avoiding Injuries While Getting Fit" and Charles "Chuck" Weaver, a CrossFit guru who will lead a CrossFit workout session.
The expo will conclude with a panel discussion with Jones, Shepherd, Hammond and Dooley. Dinner will be provided by sponsor My Fit Foods.
For more information about the expo visit http://www.fitandfaithfulliving.org.