Xavier rebounds after devastation of Katrina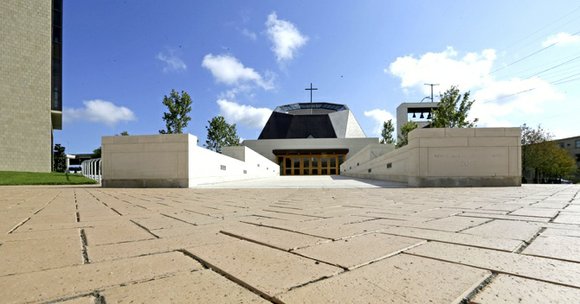 Francis said 30 years ago he met with community leaders to discuss how Xavier could help the stagnant, urban community grow.
"Out of that meeting, came the idea of getting a swimming pool for the kids. We did that. They wanted Pine and Broadway streets paved so the city buses could run from Fountainbleau to Washington Avenue, which they weren't doing because the streets weren't paved. We did that. We also opened a daycare and health center next to the pool. We did what we could.
"The community's seniors complained about dope in the area. The worst bar and lounge was a half block off Washington. Every Sunday, we would have to sweep up trash, bottles, blood. We ultimately bought that place and tore it down."
Now, he said, he's hearing grumbling about zoning changes the university is seeking for parking for the Convocation Center.
aq
"Every time we go before the City Council, they say Xavier is taking over. That's a tragedy," Francis said. "Still we are not going to give up on Gert Town. We will continue to help. Our commitment has always been to the community. If there's any blessing for being president for 45 years it's that I know the history. They [opponents] know the history, too, but they're trying to rewrite it."