Woman Thou Art Loosed empowers, inspires during MegaFest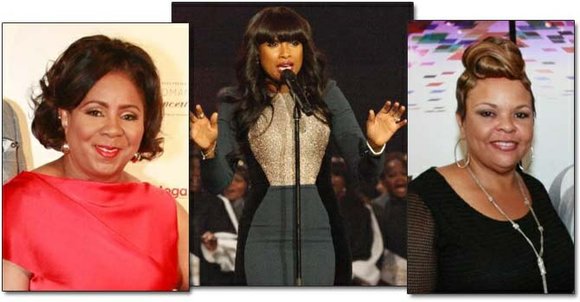 The Dallas Examiner
Thousands of women gathered for the Woman Thou Art Loosed conference held during MegaFest, Aug. 28 through Aug. 31 at the Omni Hotel and the American Airlines Center at the Dallas Convention Center.
In 1992, WTAL began as a Sunday school curriculum taught by Bishop T.D. Jakes, senior pastor of The Potter's House, to encourage women to find support in one another and God, as they become "strong leaders in their families, churches, communities and businesses."
Since then, WTAL has been transformed into a best-selling book, a Grammy-nominated CD, a stage play, a movie, and an annual conference that has attracted more than half-a-million women from around the world. This year the conference was featured as a part of MegaFest, which was a family-friendly festival that joined together all of Jakes' popular events, including ManPower, MegaYouth, and MegaKidz. The festival's theme was "Together Again."
"Girl Talk" was one segment of this year's conference, and it confronted issues such as domestic violence, self-esteem, relationships and finances. Jakes' wife and daughter, Serita and Sarah, hosted the occasion. Noteworthy guests included women experts and celebrities.
During the first half of the event, Sarah explained that so many women have low self-esteem, and asked how could women succeed at loving themselves. Natasha Stewart, director of the Center for Counseling and Behavioral Health at TPH, said that women should start by looking in the mirror and vocally telling themselves that they are beautiful. Actor Nicole Ari Parker expressed that she had strengthened her self-esteem by mentally counteracting negative thoughts.
The discussion then turned to breast cancer. Sheri Crawley, CEO of Pretty Brown Girl LLC, an organization whose mission is to celebrate the various shades of brown skin tones all over the world, urged women to get mammograms, stating that every woman has a 1 in 8 chance of being diagnosed with breast cancer.
Pat Smith, founder of Treasure You, revealed that she lost her mother to breast cancer when she was in her early 20s. She recounted that she struggled with accepting her mother's death, and as a result, made bad decisions and developed a shopping addiction.
She recalled realizing that she was not living her purpose and decided to get in touch with her spirituality.
"When you are doing what God has told you to do, you are walking in the most beautiful light," Smith said.
In addition, she mentioned that God has a powerful way of turning one's misery into one's ministry.
Smith is also the founder of Pat Smith Enterprises and president of Pat and Emmitt Smith Charities.
In agreement with Smith, Actor Malinda Williams indicated that when God sends someone a vision, entrusts that person to have faith and to follow through with the vision. Williams also commented that it was important for women to share their testimonies with each other to promote healing from their painful pasts.
Next, Michelle Williams from Destiny's Child came on stage to perform her song, If We Had Your Eyes. The song is about adopting the perspective of God to deal with day-to-day struggles. Before she sang, Williams disclosed that God had delivered her last year from a bout of depression.