Woman Thou Art Loosed empowers, inspires during MegaFest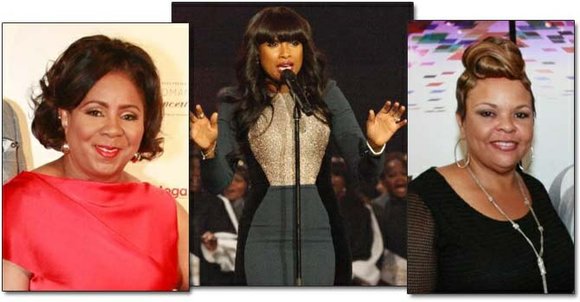 Afterwards, Dr. Brenda Wade, psychologist and founder of Love, Money and Serve Seminars, discussed the importance of women being in control of their finances. She prompted women in the audience to repeat the chant, "I deserve to keep and grow my money, in order to visualize their futures of financial success."
Comedian Niecy Nash told women that what's important is not how much money they have, but how much they owe, clarifying that a person can have a million dollars but be a million dollars in debt.
Sarah later interviewed Kerry Washington about her career as an actor. Washington articulated that it has been a mission of hers to not play perfect characters because people are imperfect, adding that television drama highlights important lessons and teaches people about life.
Furthermore, Washington imparted that she thinks about quitting at least once a year due to the pressures of being an actor. Nevertheless, she conveyed that she has a passion for acting and tries to remain teachable so that God can continue to use her. Before she left the stage, Washington encouraged the audience to stay abreast with politics.
"You may not speak about politics, but politics is speaking about you," Washington said.
Actor Meagan Good was interviewed next. Good talked about meeting and falling in love with her husband, a Hollywood executive and preacher, and how the two strive to keep each other focused on serving God. After that she talked about the need for people to love each other more and to give each other more grace.
Other topics discussed during the event were how women sometimes verbally emasculate men, how women can become more confident in their marriages, and how a wife's submission to her husband can be viewed as sensuality rather than a loss of power.
Serita concluded with the statement that older women have a responsibility to mentor younger women. Two other guest experts present were Wendy Ida, a fitness trainer, bodybuilder, motivational speaker and author, and Catherine Brewton, vice president of Writer/Publisher Relations at Broadcast Music Inc.
Some of the gospel-recording artists that performed at WTAL were Tamela Mann, Kurt Carr, Gaye Arbuckle, Natalie Grant, James Fortune and FIYA band, Joy Hill, Beverly Crawford, Donald Lawrence, and Nancey Jackson Johnson. Other WTAL events contained general sessions that featured various speakers who spoke on women-centered topics. The speakers included T.D. and Serita Jakes; Pastor Sheryl Brady, campus pastor of TPH of North Dallas; Dr. Jasmin Sculark, senior pastor of Shiloh Baptist Church in York, Pa.; Bishop I.V. Hillard, co-founder of New Light Christian Church Center in Houston; and Joel and Victoria Osteen, pastor and co-pastor of Lakewood Church in Houston.
Outside of WTAL, other MegaFest activities included the Just Churchin' Comedy Show, Celebrity Basketball Game, Family Fun Zone, Family Expo, International Faith and Family Film Festival, empowerment sessions,
MegaYouth Concert featuring Kierra Sheard, Tye Tribbett and B. Reith, and the Women of Purpose Concert featuring Jennifer Hudson, Holly Robinson Peete, Babyface, Mary Mary, Brandy, Joe, Tamar Braxton, Tisha Campbell Martin, Kim Burrell, Edwin Hawkins and Steve Harvey.