Breaking the silence on ovarian cancer
QIANA JONES | 9/16/2013, 11:21 a.m.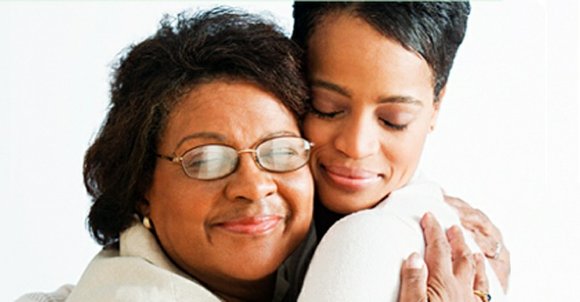 The Dallas Examiner
The Dallas/Fort Worth chapter of the National Ovarian Cancer Coalition will host its 13th annual run/walk to voice the silent symptoms of ovarian cancer, commonly referred to as the silent killer in the medical community. The effort will commence Sept. 21 at the Rangers Ballpark in Arlington.
Ovarian cancer is a fairly rare, but very lethal disease. It occurs when a cancerous tumor grows inside a woman's ovary. Typically, there are no known causes and its symptoms are non-existent, until it has spread to the pelvis and abdomen, leaving most women susceptible to this deadly disease with no knowledge of its existence.
Ovarian cancer is the fifth deadliest cancer among women, according to the American Cancer Society. Today, it is estimated that 15,000 women will die of ovarian cancer in the United States annually which is a rate that has gone unchanged in the last 50 years. Each year, 22,000 new cases of ovarian cancer are diagnosed in the United States. And although many women have a family history of ovarian and/or breast cancer, only about 5–10 percent of ovarian cancers are believed to be the result of an inherited cancer susceptibility gene. A family history of ovarian cancer may or may not indicate that one has inherited an increased likelihood of developing the cancer.
There is a lower incidence rate among African American women; however, Black women have a worse survival rate from this disease. At the same time, there have been moderate improvements in the survival rates among Caucasian women, but no improvements have been seen in the survival rates in the African American population. The difference between these two populations and their development and/or surviving ovarian cancer is still a medical mystery. Solving answers about the risk factors in a specific group of people is within the scope of epidemiologists.
"African Americans, as well as other minority groups, are under-represented in clinical research for many reasons. The community must understand that research is for the mutual benefit of all partners," Valarie Worthy, RN, Duke's treatment navigator for health disparities, states in an article published by Duke University. In the past, African American's have been less inclined to participate in medical research which could contribute to the disparity.
Statistically, the Centers for Disease Control and Prevention reported that in 2009, Caucasian women had the highest rate of developing ovarian cancer followed by Hispanic, African American, Asian/Pacific Islander and American Indian/Alaska Native women. Also, the rate of death from ovarian cancer is varied. Caucasian women were more likely to die of ovarian cancer than any other group followed by African American, American Indian/Alaska Native, Hispanic, and Asian/Pacific Islander women.
SYMPTOMS
Some of the subtle, but potential signs and symptoms of ovarian cancer are pelvic or abdominal pain or discomfort; vague, but persistent gastrointestinal upsets such as gas, nausea and indigestion; frequency and/or urgency of urination in the absence of an infection; unexplained weight gain or loss; pelvic and/or abdominal swelling; bloating and/or feeling of fullness; ongoing unusual fatigue; and unexplained changes in bowel habits.