Breaking the silence on ovarian cancer
QIANA JONES | 9/16/2013, 11:21 a.m.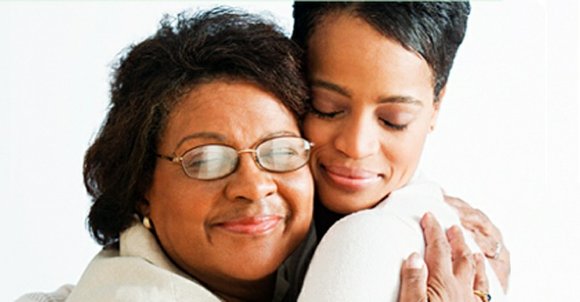 A very small fraction of ovarian cysts result in ovarian cancer. The ovary produces a normal cyst with each menstrual cycle and resolve with each cycle, are simple in appearance, and not suggestive of ovarian cancer. However, cysts that persist throughout multiple cycles are abnormal and while most are benign, it should be evaluated by a physician for further diagnosis.
DIAGNOSIS
No consistent, reliable screening test is available to detect ovarian cancer. The Pap test does not detect ovarian cancer. The annual vaginal exam for women aged 18 and above, the annual rectovaginal exam for women 35 and above, the transvaginal sonography, and a blood test that establishes the tumor marker CA-125 levels in high risk women are all currently available and should be used to identify the cancer.
The majority of ovarian cancers are detected at the most advanced stages when it's the most difficult to treat. Almost 70 percent of women with the epithelial ovarian cancer are not diagnosed until the disease is advanced in stage and has spread to the upper abdomen (Stage III) or beyond (Stage IV). The survival rate for these women is as low as 29 percent, whereas the survival rate for Stage I patients is over 90 percent, and 70 percent for Stage II.
TREATMENT
There are many different chemotherapy treatments available. This is because all women and all cancers are different. With the exception of identical twins, every person is genetically different with different health histories, diets, different lifestyles, allergies, thus people react differently to available therapies. For example, a woman with kidney or liver disease may be less able to tolerate the standard therapy in treating ovarian cancer and alternate therapies are needed to ensure the safety of this type of patient. Also, because this kind of cancer develops from a woman's normal ovarian tissue, every patient's cancer is as unique and as different as they are so not all of these cancers are expected to respond to the same therapy.
PREVENTION
Presently, there is no known standard method of prevention, but according to the American Cancer Society, a healthy diet, exercise and being active overall and maintaining a healthy weight are all important ways in reducing a person's risk of cancer as well as many other diseases.
Birth control pills actually lowers a woman's risk of developing ovarian cancer by 30 to 50 percent when the contraceptive is used for 3 years or longer compared to women who have never used an oral contraceptive.
Breast-feeding and pregnancy may decrease a woman's risk and having one or more children, particularly if the first child is born before age 25, will aid in prevention.
Tubal ligation, a surgical procedure which ties the fallopian tubes preventing pregnancy, is also an approach to prevent the disease in high-risk women.
A Hysterectomy has been demonstrated as a way of reducing the risk of developing the disease, but a woman should not have a hysterectomy exclusively to avoid the risk of ovarian cancer. However, if this procedure is being performed for a valid medical reason and the patient has a family history of ovarian cancer, she should discuss this option with her physician.
Also, the removal of a woman's ovaries, prophylactic oophorectomy, does eliminate the risk for ovarian cancer, but not the risk for a less common cancer called primary peritoneal carcinoma. It's closely related to the epithelial ovarian cancer, which is the most common type of ovarian cancer. It develops in cells from the abdominal lining and has similar symptoms, spread and treatment.
There is new hope for early detection of ovarian cancer that consists of blood tests combined with an ultrasound exam, all of which may help doctors catch it early. To donate or register for the run/walk, call 214-273-4208 or visit http://www.ovarian5k.com.
Sources:
http://www.cancer.gov
http://www.ovariancancer.org
http://www.dukehealth.org
http://www.cdc.gov