Celebrating 40 years for children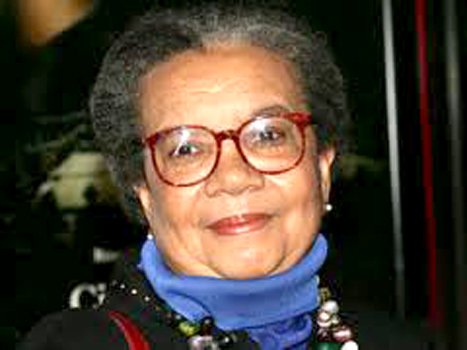 (NNPA) – On Sept. 30, friends and supporters of the Children's Defense Fund will gather at the Kennedy Center in Washington, D.C., to celebrate CDF's 40th anniversary and honor our best known alum, Hillary Rodham Clinton. She was a law student with CDF's parent organization, the Washington Research Project, and joined CDF as a young staff attorney right out of law school. When she moved to Arkansas she began a state child advocacy organization and became a CDF board member and then board chair until she became first lady.
She continued to be a champion for children, women and families as first lady, as a U.S. senator and as secretary of State. I am very proud of her and the thousands of young servant leaders who have enriched CDF's work over the years and are serving and enriching the nation across many sectors at the highest policy and community levels. We will highlight some of them including representatives of the 125,000 children and college mentors from CDF Freedom Schools; the over 800 courageous high school youths who overcame family and community violence, homelessness, abandonment, and more and received Beat the Odds college scholarships; the thousands of Emerging and Young Advocate Leadership Training participants; interns; and former staff who are serving and making a huge difference in the lives of countless children and families and to our nation. Many are leading major federal, state and local agencies and private sector, philanthropic, faith, educational and community institutions.
CDF is the child of the transformative struggles for civil rights and economic and social justice in the 1960s. This 40th CDF anniversary year marks the historic 50th anniversary of many benchmarks in America's struggle to live up to its creed enunciated in the Declaration of Independence and overcome its huge birth defects built into the implementation of our political and economic system: Native American genocide, slavery and exclusion of women and non-propertied White men from America's political process. We have come a long way but these deep-seated cultural, racial, economic and gender impediments to a just union challenge us still. We must remain vigilant in rooting them out and moving ahead as many attempt to move us backwards. We must learn from our history and build on the hard-earned struggles we commemorate this year, including:
• Birmingham's nonviolent campaign instigated by Rev. Fred Shuttlesworth and its Black citizens that toppled that city's Jim Crow laws, aided by the heroic Birmingham Children's Crusade. Sickened by scenes of police dogs and fire hoses attacking children, President John F. Kennedy in 1963 sent a landmark civil rights bill to Congress, enacted after his death with President Lyndon Johnson's leadership;
• The assassination of Medgar Evers, which unleashed a courageous series of Student Nonviolent Coordinating Committee organizing campaigns across the South and in Mississippi's closed society to secure Black citizens' right to vote. The 1964 Mississippi Freedom Summer and Freedom Schools, led by my young peers and courageous local Black people, brought me fresh out of law school to practice law in Mississippi, and planted the seeds for CDF's founding and today's CDF Freedom Schools program, which has instilled a love of reading and sense of empowerment in children and youths who learn they can make a difference like the countless children who knocked down the walls of the South's racial caste system;