Celebrating 40 years for children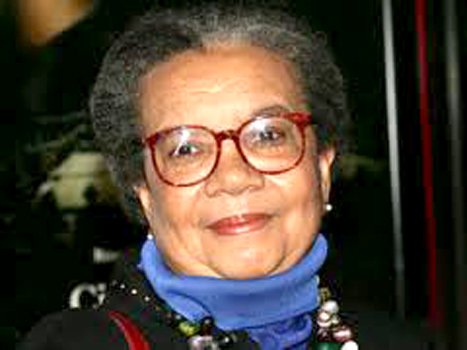 • The March on Washington where Dr. Martin Luther King Jr. shared not only his dream but reminded us of our nation's unfulfilled promissory note millions of children and families still struggle to cash. King would be appalled that 46 million Americans, including 16.1 million children, are poor today and that hunger and homelessness blight our rich land;
• The bombing of the 16th Street Baptist Church killing four little girls – a forerunner of child gun violence that has stolen 166,000 child lives since this tragedy. Seventeen times more Black children have died from gun violence since 1963 than the recorded lynchings of Black people of all ages in America between 1882 and 1968;
• The assassination of President John F. Kennedy which provoked King to decry the pervasive culture of violence in America.
This year also marks the 45th anniversary of the Poor People's Campaign – King and Robert Kennedy's last campaign – seeking to make visible the plight of the poor and to build a multiracial poor people's movement to end poverty and hunger in America through jobs and income and a stronger nutrition safety net.
CDF's parent organization, the Washington Research Project, began in March 1968 with a fellowship from the Field Foundation to study how to establish an effective voice for poor and minority citizens in the nation's capital. WRP became counsel and federal and Congressional liaison for the Poor People's Campaign, and went on to become a pioneer in the public interest law movement as we monitored federal programs for low-income families. And we worked especially hard to protect the new Head Start program that served thousands of the poorest children across the nation and in Mississippi, which powerful segregationist members of Congress were bent on destroying.
All of these assaults on the most vulnerable and voiceless among us moved me deeply as it became increasingly clear that focusing on children and prevention and early intervention made more sense than waiting until problems became more difficult and costly to solve; that if children were protected, everyone would benefit; that if we were able to help children, we would also have to help their parents; and that if communities were safe, healthy and fit for all children, they would be better for everybody.
So CDF was founded in 1973 to make all children the focus of national attention emphasizing that there were and are more poor White than Black, Latino, Native American or Asian children, although children of color tend to be disproportionately poor. But we always pay special attention to the most vulnerable and poorest children who have the least voice.
I am proud of the millions of children who have escaped poverty, gained access to health care, child care, Head Start, and permanent adoptive families, and the millions of disabled children who have gained a federal right to education in which we played a role working with others. But so much remains to be done if we are to keep moving forward and all our children can begin life on a level playing field – which is the promise of America. Children today face a budget guillotine called sequestration and regressive forces are seeking to dismantle the still inadequate safety net that tens of millions of Americans depend on to survive. That 16.1 million children are poor today and the younger children are the poorer they are is a shameful blight on the face of America which leads the world in Gross Domestic Product. That 60 percent of all our children in all racial and income groups and nearly 80 percent of Black and Latino children cannot read or compute at grade level in fourth and eighth grade is a grave threat to our nation's economic future. That 75 percent of 17 to 24-year-olds can't get into the military because of poor literacy levels, obesity or prior incarceration is a huge threat to our future military security.