A quality education for Dallas college students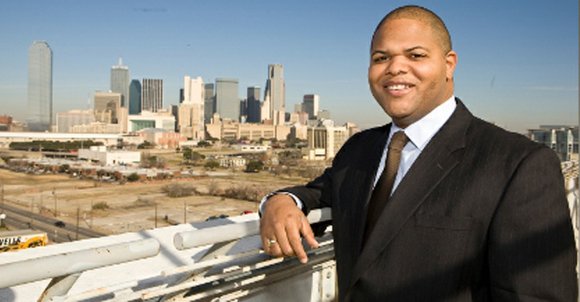 Special to The Dallas Examiner
After witnessing firsthand the transformative experience of a college education myself, I understand the power higher education can have on a person's life and their community. It is especially important to me that kids from the Dallas community are given a real shot at obtaining a high-quality college education. Over the last couple of weeks, I have been actively promoting this ideal for Dallas-area students.
Back in April, I coordinated with Texas A&M System Chancellor John Sharp, the Dallas ISD and Ken Robinson, president of the Black Former Students Network of Texas A&M, to put on a college recruitment rally for high school students in District 100 where they could learn about college admissions and student life. As part of that rally, everyone present was invited to participate in a visit to the Texas A&M campus this fall.
On Sept. 7, 240 District 100 high school seniors traveled to College Station to visit Texas A&M's campus. They were given a walking tour of campus, met the University President, Dr. Loftin, and had the chance to talk to current Texas A&M University students who graduated from their own high schools, about the application process and the college experience.
Their visit to the campus was topped off by that evening's football game between the fighting Aggies of Texas A&M and Sam Houston State University, which ended in a 65-28 victory for the Aggies.
In another move to help high school students in the community get a better shot at a quality college education, I announced on Sept. 12 a new initiative for college-bound students at Woodrow Wilson and Madison High Schools.
The new program, a partnership between myself and the Woodrow Wilson High School Community Foundation, will provide financial assistance for prep courses for standardized college admissions tests, SAT and ACT. One of the best ways to help students get a quality college education is by placing them on a level playing field for admissions tests – students who take prep courses for the tests tend to perform better than those who don't. This fund will help remove the financial barrier to test prep courses to help students benefitting from the fund to compete more equally with students from more privileged families.
Students who demonstrate a high potential through good grades and teacher recommendations can be eligible to receive financing from the fund. In order to be a candidate for financial assistance, students must be nominated by a principal, counselor or teacher in a core subject at either Woodrow Wilson High School or Madison High School, the two schools participating in the program.
In addition, recipients and their parents must provide a written commitment stating that the student will attend the test prep course and not miss classes.
The financial assistance fund was started with a sustaining gift from me; others are encouraged to contribute a sustaining gift or a one-time gift. The foundation is a 501(c)(3), and gifts are 100 percent tax deductible. Donations can be made at http://www.woodrowfoundation.com/donate.