Insurance exchanges will extend coverage to millions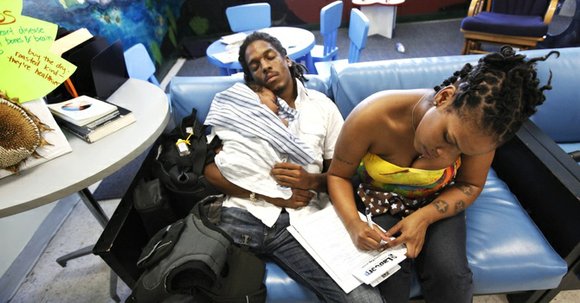 WASHINGNTON (NNPA) – In less than a week, health insurance market exchanges will open across the nation and more than 40 million Americans, including 7 million uninsured Blacks, who were previously shut out of the health care system, will finally get access to neeeded care.
"When it comes to health care access, communities of color across this nation are at a critical historical junction," said Sinsi Hernández-Cancio, director of Health Equity at Families USA, a national non-profit group that advocates for high-quality, affordable health care.
Hernández-Cancio said that for as long as this issue has been studied, minority communities have struggled with a greater burden of chronic diseases, both in terms of prevalence and the severity of negative outcomes.
According to the U.S. Department of Health and Human Services Office of
Minority Health, Black infants die from complications related to low
birthweight at a rate that is four times higher than White infants. Black infants also die from sudden infant death syndrome at a rate that is twice as high as White infants.
The Office of Minority Health found that Black men were diagnosed with prostate cancer at a rate that was 1.6 times higher than White men and that Black women diagnosed with breast cancer "were almost 40 percent more likely to die from breast cancer" than White women.
Even though Black adults are 40 percent more likely to have hypertension than their White counterparts, they are 10 percent less likely to have their blood pressure in check.
The average life span for Black men is five years shorter than the average life span for White men. For Black women, the average life span is three years shorter than the average life span for White women.
"Not only are we more likely to get sick and get sicker from a slew of chronic diseases, we face multiple obstacles to getting the care we need, not the least of which is lower rates of insurance than non-Hispanic White Americans," Hernández-Cancio said.
According to a recent report by Families USA, "nearly one-quarter (23.4 percent) of African Americans have been diagnosed with a condition that, without health reform, could lead to a denial of coverage."
Hernández-Cancio called the Affordable Care Act a game changer.
"Now, more transparent, reliable and affordable coverage options are going to be available for millions of people along with financial assistance for hard-working families to pay for the coverage that they choose," he said.
Etoy Ridgnal, the national director for African American Engagement for Enroll America, a non-profit group that collaborates with health care stakeholders to maximize the number of people that enroll in health insurance programs, said that the ACA will allow Blacks to gain access to affordable health care plans that will fit the particular needs of their families.
In an effort to increase awareness about the new act and to assist individuals and families in the enrollment process, the Department of Health and Human Services awarded $67 million in grants to community organizations and state and local health care groups.