Insurance exchanges will extend coverage to millions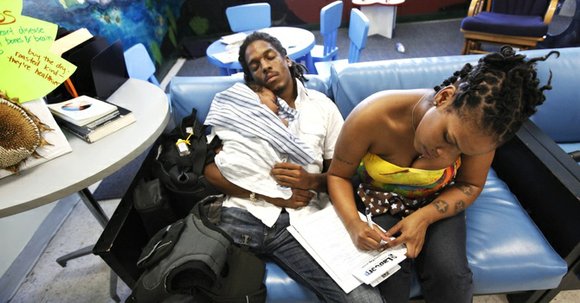 "Navigators will be among the many resources available to help consumers understand their coverage options in the Marketplace," said Secretary Kathleen Sebelius in a press release. "A network of volunteers on the ground in every state – health care providers, business leaders, faith leaders, community groups, advocates, and local elected officials – can help spread the word and encourage their neighbors to get enrolled."
Dizzy Warren, community outreach manager for Michigan Consumers for Health Care, said that health care advocates that work in minority communities recognized the importance of forming partnerships with trusted community stakeholders who were already active in the neighborhoods that they wanted to reach.
"In some cases those people have volunteered and in a lot of instances we have recognized that if we are going to get the vulnerable populations insured, we had to proactively go out and locate the organizations that serve those populations," Warren said.
Warren said that the Michigan Consumers for Health Care sought out churches, local branches of civil rights groups and gay rights groups in a very deliberate way. Working at the grassroots level wasn't enough and they also had to work from a "grasstop perspective."
That meant reaching out to national organizations such as Enroll America, Planned Parenthood and the United Way, said Warren.
The partnerships have enabled the group Enroll America and similar groups to have an impact in 10 states, going door to door and reaching out to people in barbershops, beauty salons and churches.
Ridgnal added: "We would not be able to do any significant effort of this scale without significant outreach in the African American community."
Ridgnal said that Enroll America is also reaching out to Black churches at the national level as well as local and state-based conferences. The group rolled out a program called "Health Care in the Pulpit" to encourage pastors and churches to get involved in spreading awareness about the health insurance market exchanges and they planned day of action planned for Oct. 27 to augment their efforts.
"The process involves a lot of trust. It is not accomplished solely by having talking heads on the news and flashy ads with famous people and catchy jingles on the radio, although all of these things are very important to raise awareness," Hernández-Cancio said.
Some may be wary of sharing personal information with strangers for fear of getting ripped off, she said.
On a recent call with reporters, senior White House officials said that the attorney general's office, the Federal Trade Commission, insurance commissioners and the Department of Health and Human Services are working together to prevent fraud and to protect consumers and instill confidence in the new health marketplace.
Senior White House officials cited a track record that the agencies had in working on consumer protection issues, from exposing and prosecuting home mortgage and refinancing schemes during the height of the financial crisis to warning survivors of natural disasters about potential fraud perpetrated by scam artists.
According to officials, FTC's Consumer Sentinel database will be one of the key tools that the agencies will use to keep people safe on the health insurance exchanges. The Consumer Sentinel will be used to track consumer complaints and to identify emerging trends.
Senior White House officials said that they are not seeing fraud on a large scale now, but their ongoing efforts to protect this newest group of health care consumers was more about getting ahead of the curve.
"We know that this isn't a sprint, it's more of a marathon. We see Oct. 1 as a key date, but we know this is a six-month process enrollment goes through March," Ridgnal said. "Our focus is on doing everything we can to reach out to partners across the country to ensure that we are hitting every possible venue in outreach efforts to our community and really doing everything we can to ensure that folks understand the options that are available to them."
Ridgnal, the national director for African American Engagement added, "This is a new day and a new opportunity and we have seize this as a community and really work to ensure that our folks are participating."
For more information, go to http://www.healthcare.gov or call 800-318-2596.