Buy Black: Economic empowerment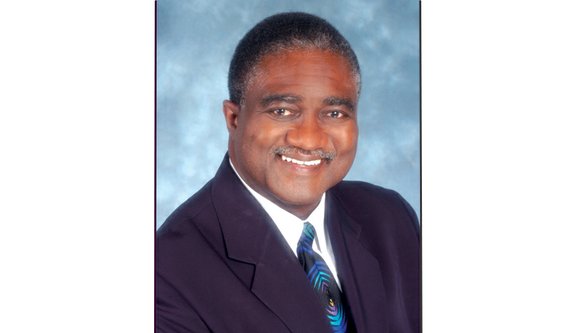 (NNPA) – Margarita "Maggie" Anderson wants to transform "Buy Black" from a leftover 1960s slogan to a modern economic empowerment strategy. And because she has lived it, there is no person better qualified to lead the charge.
Anderson and her family spent all of 2009 purchasing goods and services exclusively from Black merchants. She is author of a book cataloguing her experience titled, Our Black Year. She also authored an essay in the State of Black America report issued Thursday by the National Urban League titled, Facts vs. Fiction: Buying Black as an Economic Empowerment Strategy.
Like the farmer trying to get his mule's attention, Anderson whacks us across the head in the National Urban League report with two disturbing facts.
Fact #1: "… Most of the products and services African Americans consume – Black media and entertainment, Black dating websites, Black hair and skin care, Black toys, and Black fashion – are neither produced nor distributed by Black-owned firms. Behind this consumption are billions of dollars in business contracts, business growth, advertising revenue, entrepreneurial opportunity and economic empowerment that, while driven by Black consumer spending, are not empowering the Black community."
Ouch!
Fact #2: "In practice, self-help economics seems to be more proactively and effectively leveraged by other ethnic groups. For example, in Asian communities, a dollar circulates among the community's banks, retailers, and business professionals for up to 28 days before it is spent outside of the community. In the Jewish community, the circulation period is 19 days; in the White Anglo-Saxon Protestant (WASP) community, it's 17 days; and in the Hispanic community, it's 7 days. Yet, in the Black community, the dollar lives only six hours before it leaves the community."
Enough, I feel ya!
Anderson says we have not harnessed our $1 trillion a year spending power because our civic and religious leaders, unlike Dr. Martin Luther King Jr., are unwilling to exhort our community to "Buy Black."
In his last speech, King said: "… We've gotten to strengthen our Black institutions. I call upon you to take your money out of the [White] banks downtown and deposit your money in Tri-State Bank. We want a bank-in movement in Memphis … We have six or seven Black insurance companies in Memphis. Take out your insurance there. We want to have an 'insurance-in.'"
He explained: "We begin the process of building a greater economic base. And at the same time, we are putting pressure where it really hurts."
Anderson wrote, "While 'buying Black' is at least as old as Emancipation, 'buying Black' has not been a highlight of the modern, post-Civil Rights era struggle for economic empowerment, much less a noticeable movement or public approach embraced by our community's institutions, professional and civic organizations, universities, or churches."
The rich irony is that our business organizations are demanding that federal and local governments award at least 10 percent of public contracts to Black businesses, yet we won't spend 10 percent of our outlays with those same businesses.
"According to the landmark Northwestern University's Kellogg Business School study based on The Empowerment Experiment, out of close to $1 trillion in Black spending power, maybe 3 percent of that goes to Black professionals, suppliers and firms," Anderson wrote. "But if Black households with annual income of $75,000 or more – middle and upper income African Americans – were to increase spending with Black professionals and firms from 3 percent to just 10 percent, we could create close to 1,000,000 jobs."