Bonton business as sweet as honey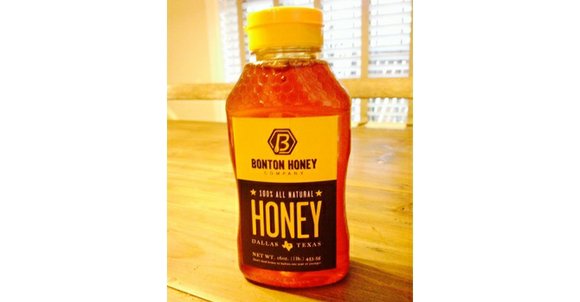 The Dallas Examiner
The Bonton area of South Dallas – a predominantly African American neighborhood that encompasses parts of South Central Expressway and C.F. Hawn Freeway, extending beyond Stephenson Street to the north and past Rio Street to the south – has experienced its share of drugs and violence over the years. Joblessness and a high dropout rate continue to vex the community. The financial burden of raising a family can make the struggle against the lure of the streets that much more difficult. Yet Bonton residents may have found a path to new lives and second chances through faith, entrepreneurship and the common honeybee.
Established just a few months ago, the Bonton Honey Company was created to make positive changes in the lives of local families.
"We work with folks, trying to help them get their lives back on track, and one of the ways that we do that, ultimately, it means getting them to work. And so Bonton Honey is kind of born out of that," stated Daron Babcock, director of Community Development for H.I.S. Bridgebuilders, a Bonton nonprofit ministry.
The genesis of the company began with Nathan Sheets, the owner of North Dallas Honey Company and co-creator of the I Am Second movement. Early in 2013, Sheets was nudged by his faith to help Bonton men who could not find good jobs due to their criminal records or poor education. Babcock revealed details about how Sheets and the future employees of Bonton Honey connected at a Bridgebuilders family gathering.
"Nathan heard so many of the men talk about the rejection that they got when they tried to get their life back on track and tried to interview for jobs," he said. Over and over the Bonton residents told stories of being refused employment in the present due to wrongdoing in the past. A week later Sheets contacted Babcock with a sweet idea.
"He called me and just said, 'You know, I've not been able to get that time out of my head …'" Babcock said. "I don't know much but I'm really good at the honey business."
Sheets had a concept of creating a competitive company similar to his North Dallas Honey Co. The plan was for him to work with the company for two years. After that, it would all be in the hands of the Bonton men.
With that, Bonton Honey took a route Babcock described as "not traditional." Six men from the community worked for almost a year without pay, harvesting honey in McKinney with the hope that their enterprise would lead to a brighter future for their families. Sheets financially invested in the honeybees; the men built the bee boxes for the hives and cared for the bees. Their efforts were rewarded with a successful honey harvest in August.
The first jars of honey were sold Nov. 17 during a launch party in Bonton. Supporters made their honey purchases through an auction format – a benchmark of success for the fledgling company.
Babcock added that the money raised on those first sales was reinvested in the business while a portion was paid out to those six original Bonton employees.