VA medical center offers new solutions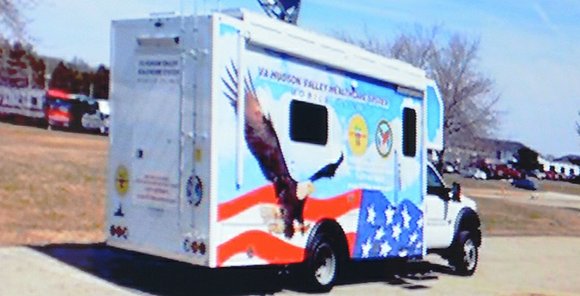 The Dallas Examiner
"One of the things when there's a media hit – especially local media – [that] continues to be referred to is the 2004 OIG Report, that says that VA North Texas was one of the poorest performing VA's in the country," Jeffery L. Milligan lamented.
Milligan, the director of the Department of Veteran Affairs North Texas Health Care System at 4500 S. Lancaster Road, made his remarks at a media open house held March 14. His statement referred to a decade-old report by the Office of Inspector General, released by the U.S. Department of Health and Human Services, about the VA campus.
At the meeting, Milligan addressed changes that have occurred at the facility during the past decade. Transformations as monumental as a new 35-bed inpatient psychiatric care clinic to as seemingly minor as adding wood-grain flooring have been crucial in meeting the needs of veterans in the area.
"I ask that people give us a fresh look," Milligan requested.
The adjustments are happening at an important time. The director estimated that 27,000 veterans of Afghanistan and Iraq will live in Dallas once those campaigns wind down.
Dr. Clark R. Grigg talked about some of the milestones the VA has achieved since he became chief of staff in fiscal year 2007. The improved rating of the hospital's technical quality for outpatient care was one success, he pointed out.
"We were successful a little less than 60 percent of the time. That was not a good record," Grigg said about the rating the hospital received in 2007. He remarked that over the years a great deal of effort was exerted toward improving efficiency in the outpatient system in order to raise the VA's technical quality rating.
"You can see this by now, in FY 2014, we are successful in over 86 percent meeting or exceeding these measures of quality," Grigg said as he directed attention to a graphic to illustrate his point.
Milligan also attested that patient satisfaction has improved, in part due to improved staff training and his personal involvement.
"I spend time up on the inpatient unit in the clinics and asking them, how's your care, how did we do, what was your experience like …?" he elaborated.
"We've seen a lot of improvement in our emergency department, and the flow through the emergency department," Milligan continued. He said that when he joined the Dallas VA two years ago that department drew the most complaints.
"One of the things we measure is what percentage of veterans who come in have to wait longer than six hours to see a physician," Grigg interjected.
Enhancements, most notably a newer triage classification system used to analyze the needs of waiting patients – the Emergency Severity Index Scale – have caused a sharp decrease in wait times, Grigg said.
"We have consistently, now, fewer than 5 percent – in fact most of the time fewer than 3 percent – of our veterans, ESI four and five, waiting longer than six hours." An ESI five has the least severe medical need according to the U.S. Department of Health and Human Services.