Distracted driving crashes on the rise in Texas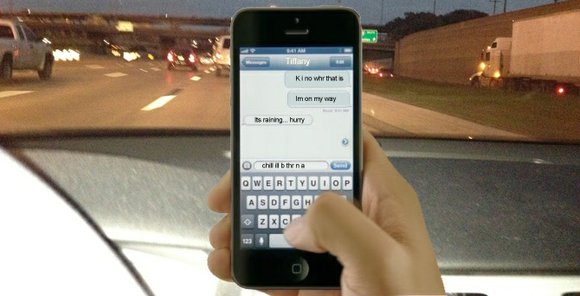 Special to The Dallas Examiner
The Texas Department of Transportation is urging motorists to put away their mobile devices and pay attention to the road as more crashes are occurring because of these distractions. April marks National Distracted Driving Awareness Month and the launch of TxDOT's annual Talk, Text, Crash public education campaign.
The campaign warns motorists about the dangers of distractions and urges them to avoid multitasking or engaging in non-driving activities until they reach their destination.
Distracted driving-related crashes and fatalities in Texas are highest among young adults and adults over the age of 45. In 2013, the number of Texas crashes involving distracted driving totaled 94,943, up 4 percent from the previous year.
"The statistics in Texas are sobering," said John Barton, TxDOT deputy executive director. "One in 5 traffic crashes in Texas is caused by a distracted driver and last year 459 people were killed as a result."
Drivers who use a cellphone when driving are four times more likely to get into a crash serious enough to cause injury. Text messaging is particularly dangerous.
New research conducted last year by the Texas A&M Transportation Institute showed reaction times double when text messaging distracts drivers. In addition, sending or receiving a text message takes a driver's eyes off the road for an average of 4.6 seconds. Any type of behavior that distracts a driver on the road is dangerous. Distractions include:
• Texting
• Checking email
• Eating and drinking
• Grooming
• Reading
• Programming a navigation system
• Watching a video
• Adjusting the radio, CD player or other audio device.
For more information, visit http://www.txdot.gov.