Race for Results shows Black children rank last on milestone index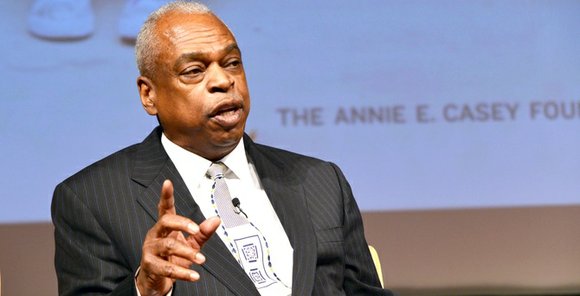 The report noted that institutional discrimination continues to plague the South, where most Blacks still live. Mississippi, Louisiana, Alabama, Arkansas and South Carolina earned the lowest marks for Blacks on the index.
"Obviously demographics are not destiny," Henderson said. "On the other hand, the demographic trends pointed out in this report are likely to create a reality for the American economy, that without the interventions that we've talked about will reduce us all to something less than what we want as a nation and that's the motivation I hope will encourage the investments that we need."
And those investments will become even more important as the labor force becomes more diverse and the nation's economy becomes more dependent on the contributions of people of color.
According to the Race for Results report, "If the United States had closed the racial achievement gap and African-American and Latino student performance had caught up with white students by 1998, the gross domestic product in 2008 would have been up to $525 billion higher."
The Annie E. Casey Foundation report made a number of recommendations, including collecting more data and using it to develop targeted programs and investments for the children with the most need and expanding programs that have proven track records. The report also recommended connecting communities of color to new jobs and opportunities.
During the panel discussion on the report, Angela Glover Blackwell, founder and CEO of Policy Link, said that she hopes the report will get the nation's attention.
"We know what works," Blackwell said. "We know how to make [early childhood education] available to all children. What we lack is the political and public will to demand it and to make it so."