America under a Black man – Pres. Obama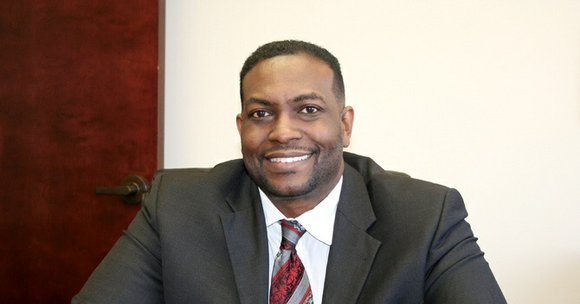 The Dallas Examiner
There will be a generation of kids who will only know what it was like to live in this country under a Black president. The thought of Barack Obama being the first non-White male is a non-factor for these children. For their parents and grandparents, the thought of a Black man elected to the most powerful position on the planet was not even thinkable, less something they thought that they would see in their lifetime. It was and remains something to be proud of. Nevertheless, in the next two years the presidency of this president will be over and history will judge his effectiveness.
Over the past four years we have seen everything from an oil spill to affordable health care. While as president, Obama had nothing to do with the spilling of oil, but every day that went by without a solution was blamed on the president. I believe some of his critics would have expected him to put on a wetsuit and go down and try to plug the leak himself. Fortunately, he was able to find engineers with the knowledge and skills to fix it.
When it comes to health care, the president took the courageous steps to provide affordable health care for all Americans. He was met with resistance so strong, it led to the establishment of the tea party, a group of financial conservatives who built their reputation on opposing the Affordable Health Care Act, also known as Obamacare. Their vote on this issue cost them their seats and control of the House of Representatives, and many Democrats who live in predominantly conservative states and house districts were voted out of office in 2010.
Even though many of us will never meet Obama, many of us feel a kinship with him. When we talk about our president, we look at him as a big brother or an uncle, or even that son that we are proud of. We feel like we know Obama. We feel like the first lady, Michelle Obama, is that sista who has it all together and we admire how she has represented the role of a Black mother, wife and example of womanhood.
I had the pleasure of meeting and talking with Obama while he was running in the Democratic primary. I was invited to a small group meeting with at the time Sen. Obama by our former mayor and past U.S. Trade Representative Ron Kirk. Even though there was less than 20 people present, Obama took the time to talk with each one of us one-on-one for a few minutes. At the time, I served as president of the Dallas NAACP and I was able to share with him the concerns of the young-adult generation.
The day and time is quickly approaching when Barack Obama, Michelle Obama and the first children, Sasha and Malia, will board the helicopter one last time and head back to Chicago. On that day, we will begin to look back and decide if Black America is any better off since we had a Black president. Sure enough, our children will truly believe that they can be anything that they want to be including president of the United States. However, will those who are less fortunate feel like they are better off after the first Black president has left the White House? That will be the question that will determine how good of a job Obama did as the first Black president of the United States of America.