Historic club continues 'beautiful' mission
Mike McGee | 4/21/2014, 10:54 a.m.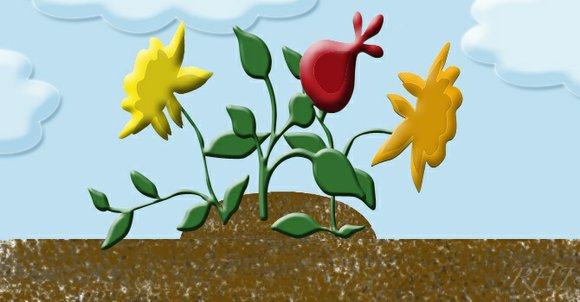 The Dallas Examiner
Some of the most common things Blacks enjoy today, that are taken for granted, are things that African American communities were denied just 50 to 60 years ago. During that time, African Americans banned together to form groups within their own community in order to meet their own needs. One very important need in the Black community in Dallas was beautification.
During the days of segregation, a group called the Texas State Federation of Garden Clubs Inc. formed to help give expressions of personal panache to many in the city that were often bound by societal limitations when it came to communicating their own style.
"We wanted to put together a group for the civic beatification of the area," recalled Sharon Steele, president of the garden clubs. The organization was the brainchild of Rev. and Mrs. E.C. Estell, founded when they moved to Dallas and he began to lead the St. John Baptist Church. It officially started on Oct. 12, 1957.
"A garden in every yard, a plant in every home, and a blossom on every table," she recited the slogan of the 501c3 group, as she talked about the importance of its 57 years of existence and its place in the African American social history.
"At that time Blacks didn't have any kind of outlet to go to different places," she recalled. "We were confined more or less to our churches or homes. We didn't have events where we could go out and do things and have public teas and public events that dealt with these kinds of subjects."
The group hosted family-friendly communal activities. It focused on the botanical enhancement of African American neighborhoods, gardening and understanding horticulture and the environment, according to Steele.
"We were more serving as an outlet for them to socialize, to do things with their home, beautify their home, to teach and train kids etiquette and how to sit and eat, drink, and those kinds of things," she said.
Steele stressed that the garden club remains relevant today because those ideas remain, and they have also been expanded upon.
"With the environment changing, that we're seeing now, it's good for the environment to learn a little bit more about what plants can do and how helpful they are, and how you can grow your own," Steele said.
Currently, the club is a part of the Clean South Dallas initiative and volunteers at the Texas Discovery Gardens. In the past, members were also hostesses for the African American Museum "Tea at Three" programs.
The group is also involved with many youth programs. They host summer camps for girls and boys ages 5 to 14 where they learn about soil, planting seeds, floral arrangement and correct tool use. Steele said that the youth often get a sense of accomplishment in their labors during the camps.
"If they see a plant that they have actually planted in the ground grow into something they did, it was through their hard work and through their initiation that made that plant grow," she stated. "It teaches them, again, about the earth, it teaches them about the beauty that still surrounds us; that it's more than just sitting in front of a computer and sitting there, just doing games or texting and all that.
"When they start it young and they till the earth and they watch the stuff grow, I think it just opens up their eyes to see that 'This is something I did.' It gives them a sense of ownership."
On April 25 and April 26, TSFGC will host its annual convention, with this year's theme of "Celebrating Our Past … Connecting to the Future." The opening banquet will take place on Saturday at 7 p.m. at the Clarion Hotel in DeSoto. Debbie Denmon, director of communications for the Dallas County District Attorney's office and former WFAA-TV journalist, will be the guest speaker during the dinner. Donations to the banquet will help fund the Frankie Huckaby Scholarship for studies in preserving nature and science, and can be made by contacting Steele at 214-718-3207.