Youth leaders on the cutting edge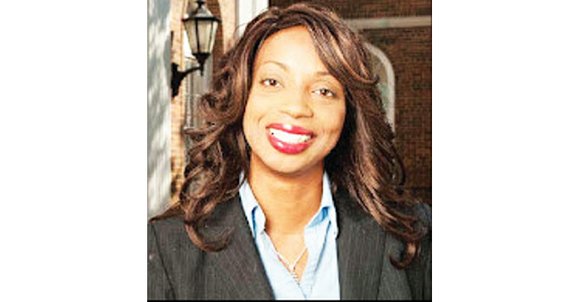 The Dallas Examiner
Trading in their Saturday morning cartoons and recreational activities, youth participated in lectures and workshops that would expose them to ways to improve themselves and learn about the importance of becoming global scholars and leaders. On April 5, close to 100 teens packed into classrooms at the University of North Texas at Dallas – Oak Cliff Campus for the Cutting Edge Youth Summit.
"This summit is to introduce students to valuable resources to help them become global leaders," motivational speaker, educator and CEYS founder Candice Bledsoe said. "Being a global leader is one who has the knowledge, skills and disposition of connectivity, cultural awareness, global awareness and tolerance. [As for the summit], I also think that it is important to include an economic piece to have [the students] see where they fit in on a global stage."
Motivator and author Wayne Croomes took students through a crash course in global entrepreneurship, comprising of lessons on personal achievement, entrepreneurship and global knowledge economy.
The first section of the workshop offered students a formal definition of the word "achieve" and had them write down a target they'd like to achieve. One female student said that she wanted to be a medical doctor, and a young man said that he wanted to one day own a fashion company. After applauding these goals, Croomes then encouraged the students in the classroom to come up with a success mantra, which he believes should be precise, concise and written as an accomplished fact. He then had the students write down their three strong points and helped them create their own personal mission statements from their strong points. The personal mission statement should state who you are, what your purpose is, and the manner in which you show it. He gave an example of his own personal mission statement.
"My name is Wayne E. Croomes. I am the third son of Charley and Dorothy Croomes. I was created to prosper and succeed; to reveal my talent to the world; to serve humanity; to seek peace, justice and dignity for every person, and to live as an expression of life's infinite truth, beauty and wisdom."
Each student then read aloud their own personal mission statements, all of which expressed notions of success, prosperity, creativity and purpose.
Croomes then described success and failure personalities. A person with a success personality is a dreamer, is goal-driven and is resilient. To the contrary, a person with failure personality is one who gives up easily, is indecisive and goalless.
Students were then shown the three approaches to goal-setting, namely that the goal must be well-defined, actionable – or able to be put into action – and reachable. Without missing a beat, he then went into the seven steps for goal execution, namely defining the goal, finding a mentor, setting "sub-goals" as necessary, setting an end date, identifying obstacles and solutions, reassessing and modifying your goal and being resilient – or persevering through adversity.
The next part of the workshop was about entrepreneurship. An entrepreneur was defined as a person who formulates a new idea and carries it successfully into the economy. Croomes gave an example of an entrepreneur – young, Black Kai Beard of Chicago – who sells stylish, fashionable, eco-friendly scarves made out of recycled t-shirts.