Be bossy: sassy, yet brassy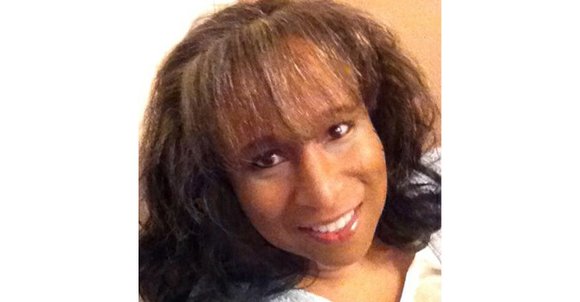 The Dallas Examiner
Last month, during Women's History Month, there was quite a bit of a fuss over the word "bossy" and the Ban Bossy campaign. The crazy thing is, it kind of seems to be catching on … a little. Girl Scouts, Lifetime, BBDO advertising agency, Always, Common Sense Media, Getty Images, Teach for America, Pantene and the National Council of La Raza are just few of the organizations that support the ban. They're concerned that the word will lower girls' self-esteem and hold them back from being effective leaders of tomorrow.
Even if you don't agree with it, you probably have thought about it. Part of me thought it was silly. But the other part of me thought it would be a good opportunity to open a dialogue about girls'/women's issues.
I think of myself as semi-feminist; meaning, while I enjoy men opening the door for me and carrying my bags, I also don't mind changing my own flat tire or fixing things around the house. Furthermore, I stand up for women's rights, but I don't believe that women can do everything as good as a man. So, this issue is kind of important to me.
Growing up, no one ever called me bossy. So I can't say that I identify with that part. But, I think the term can be adorable. As a matter of fact, I love to see a bossy little girl, as long as she isn't mean. The hard truth is, there are some little girls that are bossy in a bad way. They can be a little mean and rude. Those types of bossy girls generally rely on intimidation and the back-up from others for their bossy powers. But a true little leader in training knows how to use bossiness sparingly for guidance. In that light, the term takes on the meaning of sassy, yet brassy.
So, then again, maybe I was bossy sometimes. I was bossy with my younger sister to keep her out of trouble when she was disobedient. And I was definitely bossy when other children picked on my sister and me.
The term is also used to describe some grown women. But I think the same rules apply.
During my first supervisorial position, I heard men throw the label at me several times. At first, I felt like it downplayed my authority. But, while it is true that the first person that referred to me as "bossy" did so because he had issues with a female holding a position of authority over him, I realized that one of the qualities that helped me earn the position was my bossiness. So, I learned to embrace it. And when someone called me bossy, I replied with pride, "Yes, I'm good at being bossy. That's how I let others know what I expect of them."
It wasn't long before others respected my leadership – not because I tried to be bossy, but because I refused to be intimidated by the term.
Let's face it, no matter what we do or say, the term will be around for generations to come. I don't think it's a good use of time to demand we ban or censor the word. I think our time would be better spent on empowering the next generation to embrace all of their qualities: sassy, sweet, quiet, talkative, smart, thoughtful, cooperative and/or bossy. In embracing the qualities each girl possesses, we need to encourage her to cultivate them all into strengths. A girl who learns how to use her bossiness with her sweetness and charm could one day be an attorney. A girl who uses her bossiness with her compassion and intelligence could one day be a doctor, charge nurse or professor. A girl that uses her bossiness with her talkativeness and thoughtfulness could become a mayor or even the president of the United States.
At the same time, when someone states that a little girl or a grown woman is being bossy, it might be a good time to evaluate the situation. Sometimes the situation calls for us to be bossy, in order to be heard or understood. Most people know with a great deal of certainty what the "bossy" person is communicating.
But sometimes we are bossy when we should be more laid back. It might be a good time to teach our daughter how to reign in the bossiness and try other strategies that might work better at that time.
If nothing else, the Ban Bossy campaign is a good conversation starter. But if the word "bossy" is really that much of an issue, I'd say we should redefine the word and embrace it. If I were to redefine the word, I'd say it referred to the Brilliant, Optimistic, Strong, Sassy You that you were meant to be.
Be part of the conversation. Email your letters to rjimenez@dallasexaminer.com.