Lutheran group hosts education forum
UBA OKEREKE | 4/28/2014, 8:47 a.m.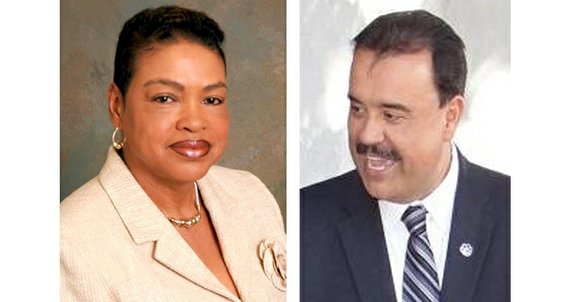 The Dallas Examiner
The Northern Texas-Northern Louisiana Mission Area of the Evangelical Lutheran Churches in America will host a "Restorative Justice in Public Education" forum on April 26 at Marriott Quorum Hotel, 14901 Dallas Parkway. The event is a part of University of ¡Samaria!, a regional gathering of members from the Lutheran Church.
The keynote speakers of the education forum are Jose Huerta and Joyce James.
Huerta is the principal of Garfield High School in Los Angeles, Calif. Prior to his working at the school, 640 students were suspended for various school violations. However, that number decreased to one student under his leadership between 2010 and 2011. In addition, the graduation rate at Garfield High School has increased from 62 percent in 2011 to 85 percent in 2013.
The event will cover topics such as changing the culture within a school's administration, student care and community support. There will also be a Q&A session with the audience by a panel of education experts.
According to a 2011 report by the Department of Education, Black students accounted for 18 percent of pre-K enrollment but made up 48 percent of out-of-school suspensions, and 1 in 5 girls of color with disabilities received an out-of-school suspension. These glaring statistics are a reason for the immediate overhaul in education, which is the purpose of the education summit.
ames, a Racial Equity Consultant, frequently presents keynotes and workshops at state and national conferences and other events. Additionally, she has co-authored and published several articles, including a book that is currently in press, Racial Disproportionality and Disparities: Multi Systemic Approaches. James began her 33-year professional career as a Child Protective Services (CPS) caseworker. She served as the Texas Child Welfare Director from 2004-09. Her leadership and testimony during the 79th legislative session was instrumental in the creation and implementation of Senate Bill 6, which addressed racial disproportionality and disparities.
NTNL is a mission dedicated to continuing the ministry of Jesus Christ and extending the invitation for lost souls to claim Jesus as their personal Lord and Savior. Their geographical location is Northern Louisiana including Shreveport and Northern Texas including the cities of Longview, Marshall and Killeen.
For more information, visit http://www.ntnl.org.
Information on Joyce James added from NTNL after publication.