Making strides for preschool, the future of America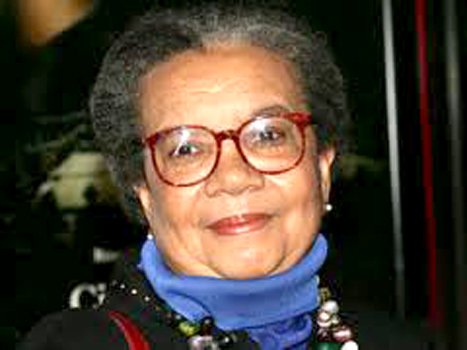 (NNPA) – New York City Mayor Bill de Blasio ran on a campaign to fund full-day public preschool for all New York City children through a modest increased income tax on residents making more than $500,000 a year. Although de Blasio's tax proposal was not approved by the state Legislature or supported by New York Gov. Andrew Cuomo, the Legislature did approve statewide funding for pre-K that included a $300 million increase for New York City's preschool program.
This means that for the first time fully funded full-day quality preschool will be available for all 4-year-olds in the city. New York City is moving forward for children – and it isn't the only major city or school district making such progress.
The Boston Public Schools system offers a full day of prekindergarten to any 4-year-old in the district regardless of income, although funding limitations prevent the district from serving all eligible children. BPS ensures the quality of its prekindergarten program through high-quality teachers, professional development delivered through individualized coaching sessions, evidence-based curricula for early language and literacy, and mathematics. Prekindergarten teachers have the same requirements as K-12 teachers in BPS and are paid accordingly. And it's working. A study conducted by researchers at Harvard's Graduate School of Education examined the impact of one year of attendance in the BPS preschool program on children's school readiness and found substantial positive effects on children's literacy, language, mathematics, emotional development and executive functioning.
Tulsa is another city making great strides. Oklahoma has offered universal preschool to 4-year-olds since 1998. In the 2011-2012 school year, three-quarters of all 4-year-olds in the state were enrolled in the preschool program. High-quality year-round programs are also available to some at-risk Tulsa children from birth through age 3 through the Community Action Project of Tulsa County, which combines public and private funds to provide comprehensive services for the youngest and most vulnerable children.
Oklahoma's preschool teachers are required to have a bachelor's degree with a certificate in early childhood and are also paid equally as K-12 teachers. Preschool is funded through the state's school finance formula, although districts can subcontract with other providers of early care and education by putting public school teachers in community-based settings and Head Start programs. Researchers from Georgetown University have conducted multiple evaluations of the 4-year-old preschool program in Tulsa over the last decade and found evidence of both short and long term gains, with the most persistent gains in math for the neediest children who are eligible for free and reduced price lunch. A long-term economic projection of the future adult earning effects of Tulsa's program estimates benefit-to-cost ratios of 3- or 4-to-1.
New Jersey has offered high-quality state-funded preschool to 3- and 4-year-old children in 31 high-poverty communities since 1999 in response to a series of state Supreme Court rulings starting with Abbott v. Burke that found poorer New Jersey public school students were receiving "inadequate" education funding.
Researchers at Rutgers University's National Institute for Early Education Research have conducted a longitudinal analysis of the impacts of the Abbott preschool program on a cohort of children served in 2004-2005, and the fifth grade follow-up shows participation has had a sustained significant effect on students' achievement in language arts and literacy, math and science, and reduced grade retention and special education placement rates.