Black men show little signs of progress in 40 years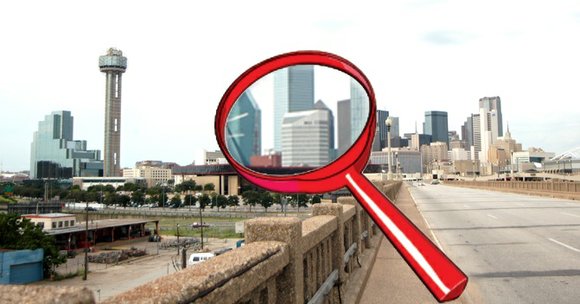 NNPA
WASHINGTON – Black men are no better off than they were more than 40 years ago, due to mass incarceration and job losses suffered during the Great Recession, according to a new report by researchers at the University of Chicago.
Derek Neal and Armin Rick, the co-authors of the study, found that reforms in the criminal justice system at the state-level largely contributed to disparities in arrests and incarceration rates that ultimately stifled educational and economic progress for Black men.
"The growth of incarceration rates among Black men in recent decades combined with the sharp drop in Black employment rates during the Great Recession have left most Black men in a position relative to White men that is really no better than the position they occupied only a few years after the Civil Rights Act of 1965," the co-authors wrote.
The report cites research conducted by James Smith and Finis Welch published in 1989 that showed, "the black-white gap in completed years of schooling among males ages 26-35 fell from 3.9 years of schooling in 1940 to 1.4 years in 1980."
Blacks also experienced "dramatic economic and social progress" during that time period. That progress slowed for Black men during the 1990s, and in some cases, reversed course entirely.
"Today, Black-White gaps in math and reading scores among youth and Black-White gaps in overall educational attainment among young adults are quite similar to the corresponding gaps observed around 1990," stated the report which also suggested that "relative to Whites, labor market outcomes among Black men are no better now and possibly worse than they were in 1970."
Neal, an economics professor, said that he was surprised that the rise in our nation's prison population, which correlated with the fall in employment rates for Black men, really was a policy choice and that the war on drugs was just a small part of a much bigger story.
Beginning in the 1980s, in an effort to get tough on crime, states eliminated discretionary parole, established independent sentencing commissions, and crafted "Three Strikes and You're Out" enhanced sentencing guidelines for repeat offenders.
Truth-in-Sentencing Incentive Grants Program gave states money to build prisons and indirectly encouraged state officials to adopt policies "requiring sentenced offenders to serve large portions of their sentences."
Neal said that it wasn't one or two types of crimes that we got tougher on, it was across the board.
"We started to lock people up for a really long time relative to what we had done in the past," Neal said.
The report said that changes in criminal justice policies accounted for more than 70 percent of the growth in the prison population between 1986 and 2006.
The United States leads the world when it comes to locking people up "with 2.2 million people currently in the nation's prisons or jails – a 500% increase over the past thirty years" according to The Sentencing Project.
The report said that "on any given day in 2010, almost one in ten black men ages 20-39 were institutionalized" and "because turnover among prison populations is quite high, these results suggest that far more than ten percent of prime age black men will serve some time in prison or jail during a given calendar year."