Upcoming changes to PLUS loans may help Blacks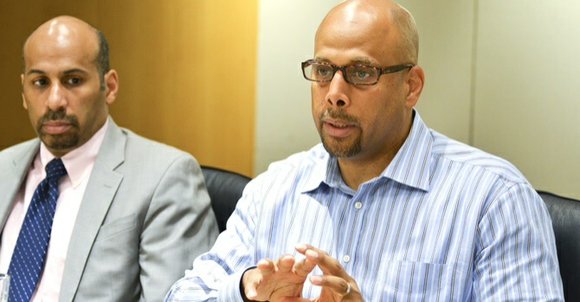 WASHINGTON (NNPA) – This fall, the Department of Education plans to announce changes to PLUS loans that officials say will make it easier for parents to qualify for the financial aid program that thousands of Black college students rely on every semester.
In an effort to combat a rising number of parent loan defaults in 2011, the department began to enforce more strict borrowing guidelines, a move that disproportionately affected Black parents, especially ones that lost homes and jobs and were burdened by high levels of debt incurred during the Great Recession.
"Since the change, we've been working directly with the schools to try and re-enroll as many students as possible. Our data basically says that, even in those first cohorts, we were able to get 76 percent of students enrolled into the colleges that they applied to originally," said Jim Shelton, the secretary of education and executive director of the task force for My Brother's Keeper. "Additionally, we just finished the rule-making process that allows us to adjust the flexibility around the PLUS loan program and that will come out more formally in the fall."
Shelton said that teams from the federal student aid organization are working with college admissions officials at Historically Black Colleges and Universities to help students apply for aid.
In private conversations, some HBCU presidents say the damage to Black enrollment is more severe than the White House describes.
The policy revisions will make credit requirements for the PLUS program more flexible, according to Shelton. He said the updated eligibility standards that the Department of Education is going to put into effect will allow close to 300,000 students who may have been denied under the old rules to qualify for PLUS loans without having to go through the reconsideration process.
Department of Education officials discussed the PLUS loan program, the My Brother's Keeper initiative and other topics related to improving educational outcomes for students of color, during a recent meeting with reporters.
Officials with the department said that for the first time in the nation's history, public schools from kindergarten through the 12th grade will enroll more minority students than White pupils.
"Urban school districts across the nation are already 80 percent African American, Hispanic and Asian American," said Michael Casserly, the executive director of the Council of the Great City Schools, a national network of urban public school systems. "We are the future."
Casserly said that 40 percent of Black and Hispanic students that live below the poverty line and 32 percent of the nation's African American males attend CGCS schools.
The CGCS network, working in conjunction with the president's My Brother's Keeper initiative, pledged to increase the pipeline of high achieving students of color by expanding access to preschool, advanced placement and gifted classes, and decreasing the disproportionate rates of suspensions and expulsions.
"What's nice about what's happened so far is that we're starting to gather the best practices from cities that have been working on suspensions issues, that have been working on growing their [advanced placement], gifted and talented programs districts that have been trying to grow the number of African Americans and Hispanics in their preschool classes," Casserly said.