You have the right to remain silent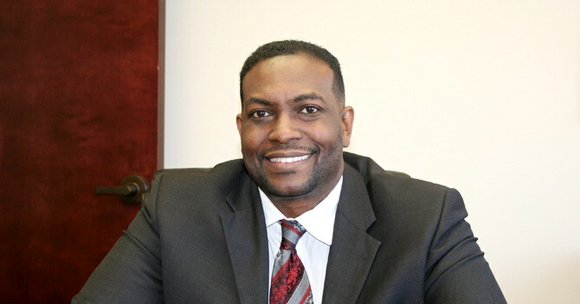 The Dallas Examiner
Whenever the police make an arrest, they are required to provide every citizen with a reading of the Miranda warnings. We are all familiar with this. It starts out with "you have the right to remain silent. Anything said can be used against you in a court of law."
By now, we all know about the indictments of Dallas County Commissioner John Wiley Price and others who were associated with him. While everyone has their opinion of guilt or innocence, the final determination will be made in a court of law.
I personally have known Price for many years and he has shown me nothing but respect and dealt with me in a dignified manner. I will continue to pray for him and others who are involved in this case. Many people have been arrested and also been indicted, and found not guilty during a trial in court. Only a trial will determine the outcome of this case, and that will be handled with legal teams for the prosecution and for the defense.
I would ask those in the media and those in the public to be respectful as this process plays itself out. By giving an opinion of what the outcome will be, that will only taint the process and possibly negatively impact the jury pool.
Oftentimes when cases like this come up, we forget about the good that has been done and focus on the bad. One thing is certain: There will be a resolution to this situation. A person who spends a career in one position over the course of 30 years is going to have an impact. Price has done plenty as the first African American to serve on the County Commission. He has used his influence to see that people of color are adequately represented in contracts in Dallas County. He has also worked to ensure the hiring of many qualified Black employees to work for Dallas County and has played an integral role in getting Black judges, clerks, and other officials elected to serve in Dallas County.
For many of them, having Price to send out a slate card with their name on it, or to cut a radio ad saying that he was supporting them and he needed them on his team made the difference in races that they would have lost or otherwise would have been close. Oftentimes, when you are at the barber shop, beauty shop or grocery store and the topic of elections would come up, the question that was often asked was: Who is John supporting? That says a lot about the respect that he has earned over the past 30 years.
While this is a trying time for the city of Dallas and Dallas County in general, the best thing that we can do is ensure that the legal process takes place in a fair and objective manner. Many will take the side that this is an attack to take down the longest-serving Black elected official in Dallas County. Others will say that this is long overdue and "he will get what he deserves." I would caution all who are watching from the outside to reserve their right to remain silent and to see that justice is served in how this case plays out. There will be plenty of time for second-guessing and armchair quarterbacking, but this is not the time.